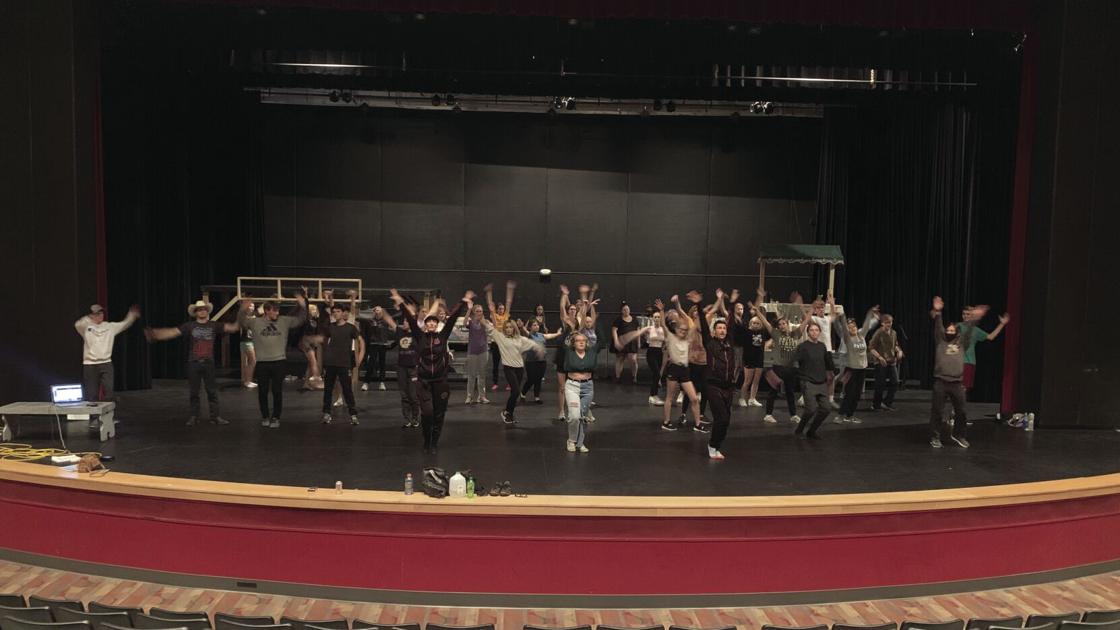 Watertown-Mayer Theater stages "Mamma Mia" | Community
Fall pieces are back, and among them is Watertown-Mayer's production of "Mamma Mia". This musical season sees comedy, pop songs and a lot of talent. With things officially back to normal for the cast of Watertown-Mayer, it will be an exciting season.
"The students are super excited for this year," said Joyce Peterson, principal. "It's interesting this year because we have two full castings.
As usual with Watertown-Mayer, the fall musical will feature students in grades 8 to 12. This year also benefits from a small bonus. With 41 students participating only on stage and a dozen others in technology, the show has two full castings. Each cast appears on different nights, so they can all participate and each role has a backup in case someone gets sick. When not in their lead roles, actors are part of the whole, so no matter what, they participate.
"The kids all perform for all four shows, there are only two separate casts," Peterson said.
Despite the number of people, COVID restrictions are not a problem compared to before. Those who watched "The Addams Family" last spring may remember the face screens and the pit orchestra actually being backstage. This is not the case this time. No face shields or restrictions on cast and ensemble during the performance, and no capacity limit for the audience other than the number of seats.
Instead of a pit orchestra, the licensing company provided music. This was due to the fact that "Mamma Mia" has a pop soundtrack (many may remember Abba), and a pit orchestra can't facilitate that kind of sound, according to Peterson. So even if they will not be involved in this play, plans for the future are already underway.
Another thing to note this year is the live broadcast: it will not take place. The licensing company for "Mamma Mia" does not approve, so anyone who wants to see this piece must come in person. Although this limits some, there is still a lot of chance to go out and enjoy the game. In fact, advance ticket sales have already started, so it is quite possible to make a reservation.
For those who have never seen the movie or acted before, this is a heartfelt family comedy. Sophie, the main character, is one day away from getting married and has only one dream: her father will accompany her down the aisle. The problem is, she has no idea who her father is, and neither does her mother. Shenanigans follow, as there are three possibilities of parentage. Donna (Sophie's mother) rediscovers her former life as a musician, and Sophie finishes her wedding preparations. It's funny, family oriented and there are a lot of love stories to tell.
If you want to see a particular student in the cast, there are two rooms each. The first cast will take place on November 18 and 20 at 7 p.m. ET. The second cast will occur on November 19 at 7 p.m. and November 20 at 2 p.m. Tickets cost $ 7 per adult, $ 5 per student. Advance tickets can be purchased at wm.k12.mn.us from November 1.