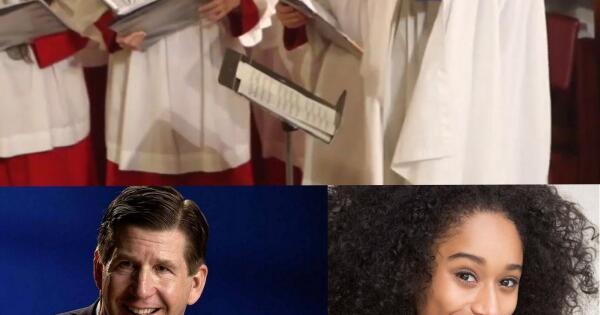 Waterbury Symphony Orchestra's Solstice Weekend Series to include performance in Newtown
Posted: Dec 10, 2018 2021 08:00
The Waterbury Symphony Orchestra (WSO) will offer three performances of "A Salute to the Solstice" this weekend. The concerts are part of the WSO's ongoing Music in the Great Outdoors series.
Performances are scheduled for Friday, December 10 at 7:00 p.m. at St Michael's Episcopal Church in Litchfield; Saturday, December 11 at 7 p.m. at Trinity Episcopal Church, 36 Main Street in Newtown; and Sunday, December 12 at 3 p.m. at St John's Episcopal Church in Waterbury.
The program will feature soprano Maria Wirries and organist William Trafka, as well as brass and percussion from the Waterbury Symphony Orchestra.
Tickets cost $ 30 and can be purchased in advance or at the door.
WSO Music Director Leif Bjaland notes that many world religions, both ancient and modern, celebrate the winter solstice.
"It signals the return of the warming sunlight and the birth of a new year, so for this concert we have included music from many different eras and traditions which all express a sense of joyous celebration," added Maestro. Bjaland.
WSO Interim Executive Director Doug Donato said the "Music in Great Spaces" series gives WSO musicians the opportunity to perform "in specular environments throughout Northwest Connecticut.
"The three churches featured in these Solstice concerts are all historic, magnificent, and house very powerful and resplendent organs," he said. "Pairing these magnificent instruments with the brass and percussion of the Waterbury Symphony will be a spectacular sound show. "
Versatile soprano Maria Wirries is a rising Broadway star. A graduate of the musical theater program at Penn State, she was recently seen in the Broadway Touring Company of Dear Evan Hansen.
Theater credits also include the Broadway Revival Workshop of Once on this island; The artists series Hot and cold; Penn State Theater's Be cooler, Sweet charity, Hair, and Titanic; and the Players Theater Masterclass.
Wirries has a passion for creating new original works and has commissioned songs from James Grant, Dick Hyman, Alex Rybeck and Sheridan Seyfried. She also writes her own original songs, which can be listened to on her SoundCloud account.
Organ virtuoso William Trafka is a graduate of the Eastman School of Music in Rochester, NY, where he studied with legendary American organist and teacher David Craighead. He arrived in New York City in 1985 to serve as associate organist at St Bartholomew's Church, where he was appointed director of music in 1995.
For 22 years, Trafka led the St. Bartholomew's Day Sacred Music Summer Festival, offering Masses for 13 Sundays as part of the 11am Eucharist.
He was also artistic director of the Mid-Manhattan Performing Arts Foundation which presented "Great Music at St Bart's," a concert series featuring performances by St Bartholomew's Choir and numerous guest artists and ensembles.
Tickets can be booked and additional information is available at waterburysymphony.org.
William K. Trafka, above, and soprano Maria Wirries will be the guest musicians when Waterbury Symphony continues its Music in Great Spaces series with three performances of "A Salute to The Solstice", December 10-12. Waterbury Symphony Orchestra music director Leif Bjaland, bottom left, said the program includes music that conveys a sense of joyous celebration. —YouTube screenshot (Trafka image), photo by David Perlman Photography (Wirries), photo by Bjaland courtesy of the Waterbury Symphony Orchestra