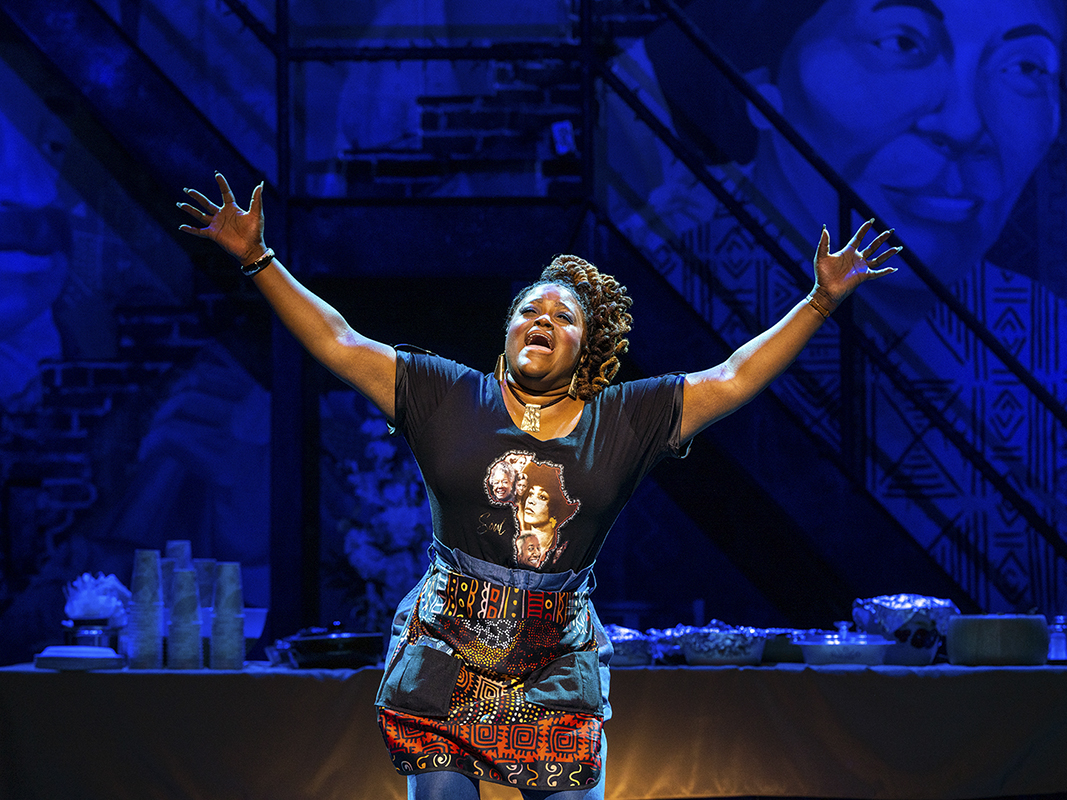 Theater critic: "Grace" is the final blow of a musical
It's a rare opportunity at the theater, even for critics, to witness a legitimately stunning act.
But before Nova Y. Payton had even finished singing the searing ballad "Again?" at the press night for Ford's Theater Musical Premiere Grace (★★★★☆), the audience was on their feet, ready to bathe the performer in a juicy and well-deserved moment of gratitude.
If Payton had embarked on an immediate recovery, no one would have cared. "Again?" is a very good song, among several composed by Nolan Williams, Jr., who also conducts the beautiful eight-piece orchestra, and brought together the voices of this ensemble – except for a latecomer or two.
Director-choreographer Robert Barry Fleming also incorporated the cast well in their excellent portrayal of a large, extended black family in Philadelphia reunited for the memorial of their dearly deceased matriarch, Gran'Me.
Tendency
Billboards protesting anti-LGBTQ laws unveiled in several states
Preparing a picnic in the garden behind the family restaurant, Minton's Place, a century-old tradition in the community and in their family, the Minton cousins, siblings and aunts understand many moving parts.
Against the backdrop of a recently dedicated mural that rises above the garden, family members walk in and out of the kitchen, up and down steep stairs, carrying food, serving food, eating, singing, dancing with and arguing over food.
All the movement and prop business seems effortless, as the cast weaves around Jason Ardizzone-West's spare but expressive ensemble. And the focus on all that food serves Williams and Nikkole Salter's book richly.
A good number of GraceThe songs also hinge on the details of food appreciation and preparation, much like a good number of family gatherings. An utterly satisfying number, "The Gospel Bird," is dedicated to the noble chicken who died so Cousin Haley could live.
Haley lives vigorously and warmly through Arica Jackson's performance, which finds the right frequency of funny, salty and adorable, to top off a glorious vocal. She and her castmates toast this "bird" in a church choir that has the crowd cheering. And Solomon Parker III, as cousin Lawrence, a community organizer, kicks off the swing on the jazzy "Black-Eyed Peas," where nearly every Minton gets a moment to shine.
Tendency
Parents, Students and Teachers Sue Florida's 'Don't Say Gay' Law
Williams' score ventures through stage musical interpretations of a myriad of genres, including the aforementioned gospel and jazz, as well as blues, R&B and a dash of hip-hop, covered by DJ Joshua. Rayshun Lamarr social media geek. The show weaves intergenerational bonds through the music and storyline, which tends toward sitcom simplicity, but still strikes chords of reality.
The performers stand out, anyway, with particularly strong contributions from Jackson, Parker, Raquel Jennings as self-proclaimed Afro-bohemian cousin Jacqui, Jarran Muse as forgotten cousin where he's from EJ, and of course, Payton, as cousin Ruthie, handed over the reins to lead the family business into the future, or down to ruin.
Unlikely to originate a musical role on stage for the first time, Payton has set the bar extremely high for any performer who follows in the attempt to capture Ruthie's regret and self-doubt backed by indomitable strength and a song that raises the roof.
Grace through May 14 at Ford's Theater, 511 Tenth St. NW. Tickets cost between $22 and $81. Call 888-616-0270 or visit www.fords.org.