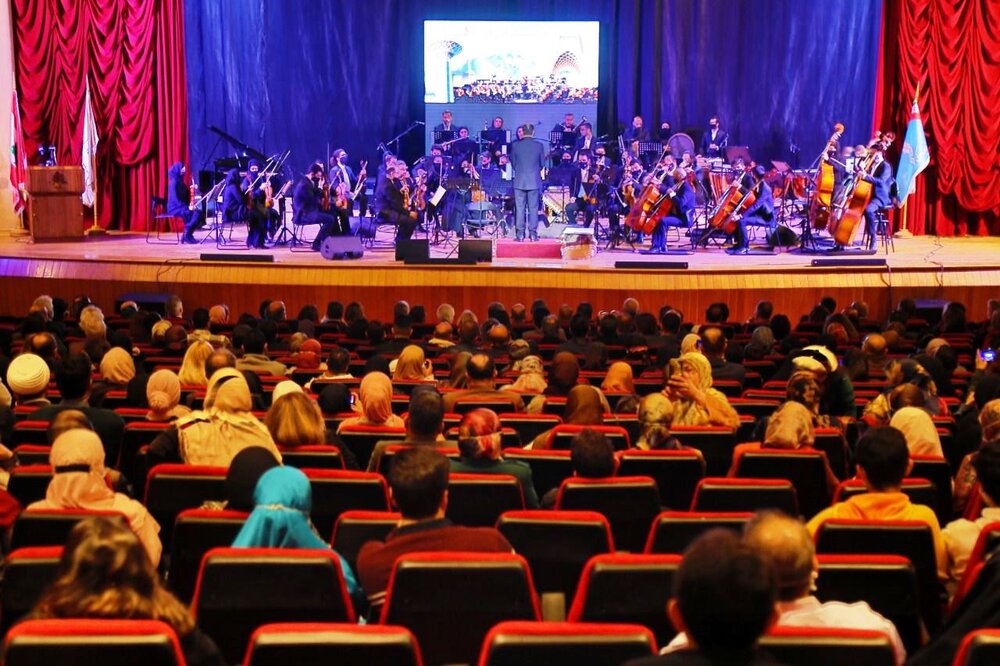 The UNESCO Palace in Beirut hosts the concert of the National Orchestra of Iran
TEHRAN – The National Orchestra of Iran performed a concert as part of an Iranian cultural festival on Wednesday evening at the conference hall of the UNESCO Palace in Beirut.
The concert under the direction of Bardia Kiaras with singer Arash Kamangar was presented in two sections, the first of which included "In Praise of Morning", "Khusheh Chin", "Fascinating Spring", "The Message" and "Kind-Religion Soil". ".
The concert then continued with "Restless for Balqis" composed by Iranian musician Fardin Khalatbari with lyrics by Ahura Iman in sympathy with Lebanon during the disastrous explosion in Beirut in 2020.
Conducted by Lebanese maestro Andre AlHaj, the National Orchestra also recorded the clip "Restless for Balqis".
It was released in a special ceremony at Rudaki Hall in Tehran in September 2020. Hussein al-Ajami, adviser to the Lebanese Ministry of Culture, also attended the ceremony.
The Iranian cultural week dubbed "Cultural Days of Alfajr", opened last Monday with a performance by the National Orchestra at the Lebanese Arts Association in Beirut.
An Iranian delegation led by Minister of Culture and Islamic Guidance Mohammad-Mehdi Esmaeili also attended the show.
Esmaeili held talks with his Lebanese counterpart, Abbas Mortada, to discuss the expansion of cultural relations between the two countries.
The cultural program is organized in collaboration with the association, a center run by Hezbollah also known as Rissalat.
Artwork exhibits including paintings, photographs, cartoons, and crafts are currently underway during the event.
Groups of artists from different media participate in the festival to organize workshops and performances in several cultural centers of Beirut.
Several Iranian films, including the political thriller "Trace of Blood" by director Mohammad-Hossein Mahdavian, have been chosen to screen at the festival.
Groups of Iranian scholars and Lebanese cultural figures have also been invited to organize poetry evenings and literary sessions during the festival, which ends on Saturday.
Pictured: The National Orchestra of Iran performs a concert during the Alfajr Cultural Days in the conference hall of the UNESCO Palace in Beirut on March 2, 2022.
MMS/YAW