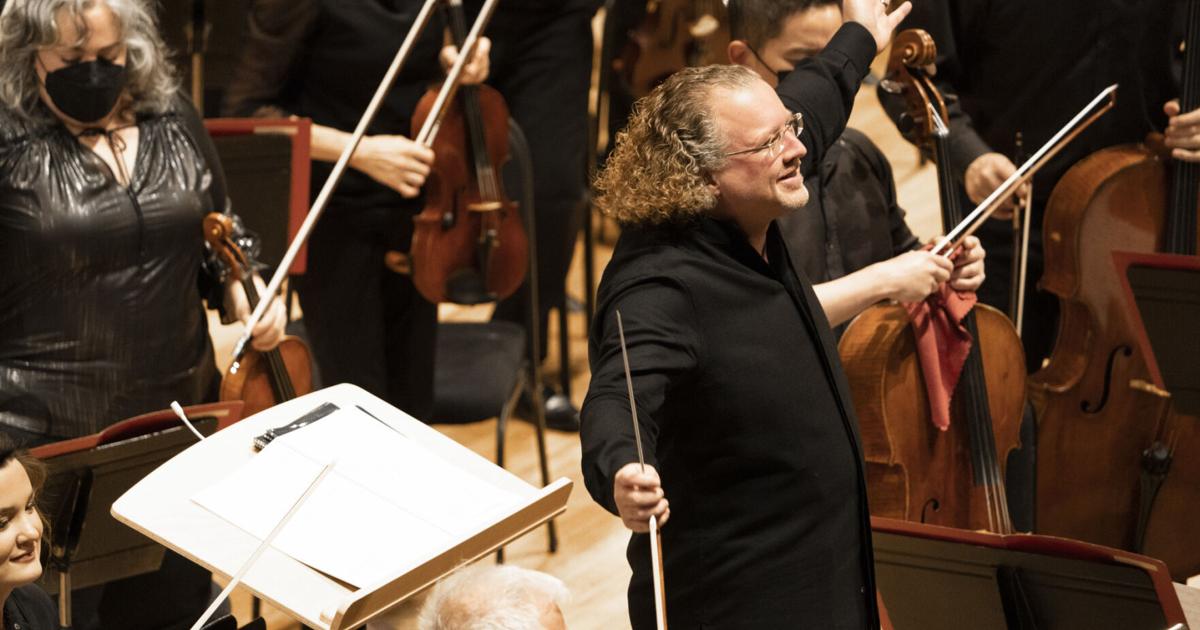 The Saint-Louis Symphony Orchestra embarks on a musical journey | Gatherings & Benevolence
Edited by Maggie Peters | Photo courtesy of SLSO

Music will once again fill Powell Hall when the St. Louis Symphony Orchestra opens its 2022-23 season, the orchestra's 143rd, in September. Led by Stéphane Denève in his fourth season as Music Director, SLSO will take audiences on a musical adventure to places near and far, real and imagined, physical and spiritual.
"I like the idea that music allows us to connect people to other places, to another physical place, to other cultures or to the imagination", says Denève.
Denève designs concerts to transport the public and break musical boundaries. The season's programs are inspired by and represent places on Earth, as well as in the solar system, distant imaginary galaxies and places accessible by faith or imagination. Throughout the season, the SLSO collaborates with many acclaimed guest artists both new and familiar to St. Louis and features the SLSO family of musicians.
During the concerts of the opening weekend on September 17 and 18, Denève will be both conductor and guide speaker, evoking the colors of the Mediterranean ports with "Escales" by Jacques Ibert. Next, Nathalie Joachim – singer, flautist and composer – joins Denève and sings her own "Fanm d'Ayiti" (Women of Haiti), celebrating her heritage and fusing women's voices with the sounds of Haiti. The opening weekend ends with a sunny stroll through the Bohemian countryside in Antonin Dvorák's Eighth Symphony.
From September 23-25, the SLSO takes audiences to Hogwarts with performances of the score to 'Harry Potter and the Deathly Hallows, Part 2'. The SLSO performs Desplat's iconic score as the film is projected onto a screen that puts the audience at the heart of the action.
East meets West in a program that explores musical influences from September 30 to October 1. Directed by Denève, the SLSO performs works by Toru Takemitsu and Qigang Chen, Asian composers who combine the influences of their countries of origin with French classical traditions. Inspired by the Chinese text, Gustav Mahler's "Song of the Earth" struggles with life, death and meaning.
Powell Hall will transform into a Broadway theater when the SLSO and The Muny celebrate the legacy and music of composer-lyricist Stephen Sondheim on October 2. Known for such iconic shows as 'Sweeney Todd', 'Merrily We Roll Along', 'A Little Night Music' and 'Into the Woods', Sondheim was one of the most influential and iconic composer-lyricists of the 20th century. century.
This fall, the SLSO is embarking on a musical journey not to be missed. Classical concert tickets starting at $15 are available now.
St. Louis Symphony Orchestra, 314-534-1700, slso.org