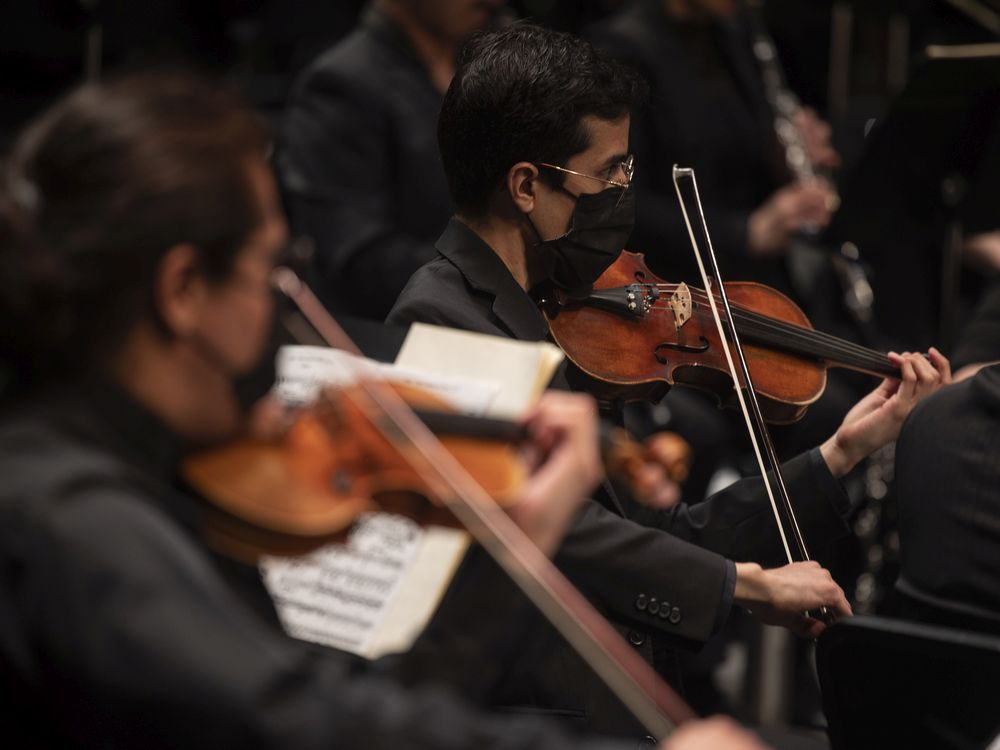 The Regina Symphony Orchestra has something for everyone this weekend
Everything and anything from the local arts and entertainment scene.
Reviews and recommendations are unbiased and products are independently selected. Postmedia may earn an affiliate commission on purchases made through links on this page.
Content of the article
It's going to be a busy weekend for the Regina Symphony Orchestra.
Content of the article
First, RSO presents Corelli and Telemann as part of its Classic Baroque series on Saturdays (2pm and 7.30pm) at Government House.
"Share the magic of the Baroque period with a collection of favorites curated by chamber musicians," RSO said on its website. "Discover the moving emotions and heartfelt excitement of selections from Handel, Corelli, Telemann and Purcell."
RSO also continues its Family Series on Sundays (2 p.m., University Theatre) with the Adventures of JS Box.
"Share the premiere of a brand new program from the wonderful musician, Mr. Mark," said RSO. "This concert is a fun journey into the world of childhood recreation and imagination. A castle, a car, a crazy robot – the possibilities are endless when you're inspired by the music of the Regina Symphony Orchestra and a JS Box.
More info and tickets at reginasymphony.com.
——-
Queen City Exhibition has added a new name to its concert lineup this week.
American pop and R&B star Jason Derulo is set to take to the outdoor stage on August 4. , In My Head and Whatcha Say.
It was announced last week that classic rockers Headpins and Streetheart will perform at QCX on August 3. Ice Cube had previously been announced as the August 5 headliner, but their show was canceled.
The Ex takes place August 3-7 at the REAL District.
Content of the article
——-
Sterling Productions of Regina is presenting Catch Me If You Can next week at the Conexus Arts Centre.
The musical is set to run May 25 at 7:30 p.m. and May 26 at 12:30 p.m. and 7:30 p.m.
Based on a true story and a hit movie, the Broadway show was nominated for four Tony Awards, including Best Musical.
According to Sterling, it's a "high-flying musical about chasing your dreams and not getting caught. Seeking fame and fortune, precocious teenager Frank Abignale, Jr. runs away from home to begin an unforgettable adventure. With nothing more than his boyish charm, a big imagination, and millions of dollars in fake checks, Frank impersonates a pilot, a doctor, and a lawyer – living the high life and winning the girl of his dreams. When Frank's lies catch the attention of FBI agent Carl Hanratty, Carl pursues Frank across the country to make him pay for his crimes.
For more information or to purchase tickets, visit sterlingproductionssk.com or conexusartscentre.ca.