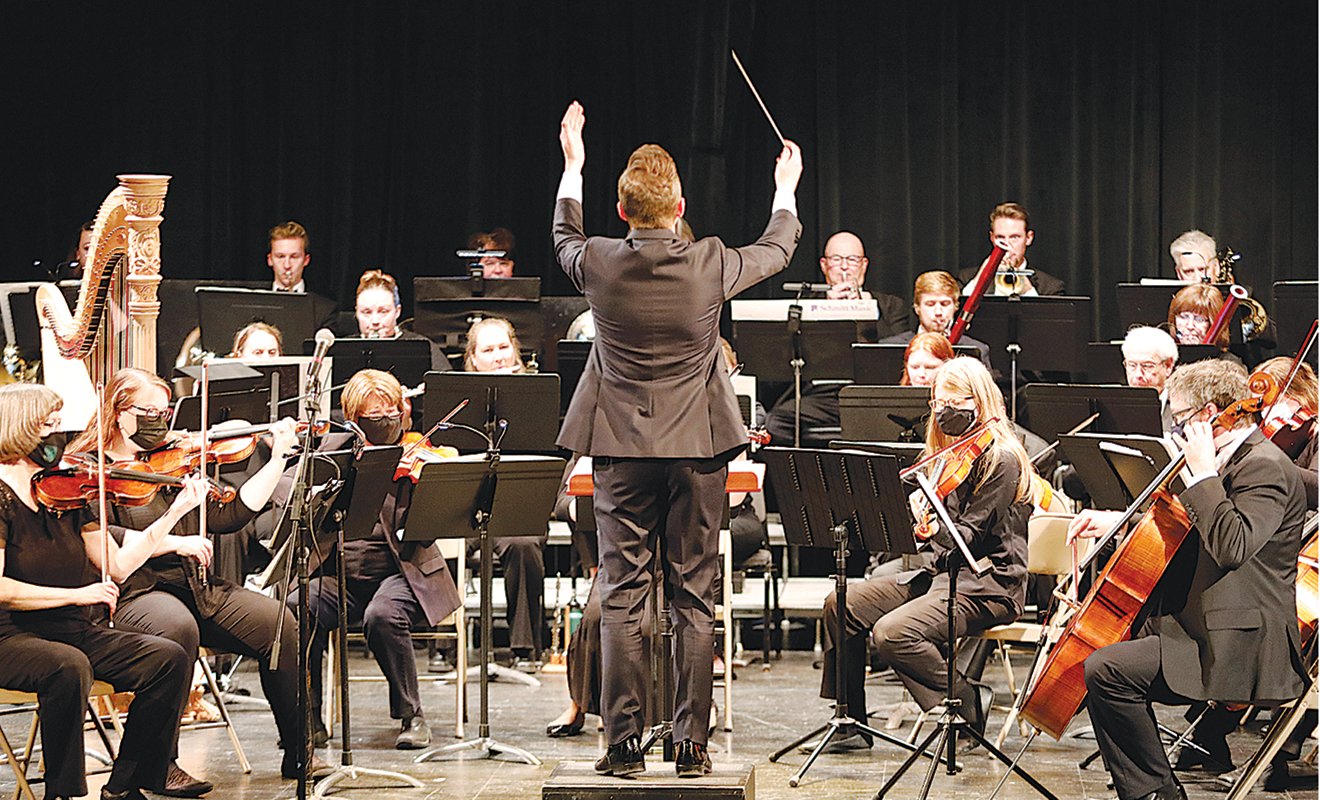 The Mesabi Symphony Orchestra opens the season in Ely
Keith vandervort
ELY – A "happy noise" filled the air at the Vermilion Community College Fine Arts Theater on Saturday afternoon as the Mesabi Symphony Orchestra opened its 2021-22 season after an 18-month hiatus.
The stop of the live concert was due to public health concerns related to the coronavirus pandemic. The 2021-22 season is called "Return to Harmony" to celebrate the fact that live concerts are resuming on the Iron Range.
"I want to thank you for your continued support of this organization," said Ben Nilles, artistic director of MSO, as he stepped onto the VCC stage in front of a large audience. "Thank you for helping the MSO thrive and remain a cultural pillar of our communities," he said.
"Our theme for the season, Return to Harmony, is meant to sum up all the feelings that I and the orchestra have about this coming season as we hopefully get closer to the end of the pandemic," a- he declared.
The first Saturday concert in Ely was followed by a rehearsal Sunday in Virginia. Joyous Noise's first piece presented the finale of Act 2 of "Marche triomphale et musique de ballet" by Giuseppe Verdi. Nilles highlighted the use of a unique instrument, the cimbasso, in the tuba family, played by Norman "Skip" Ferris. This was followed by "Evening Prayer and Dream Pantomine" by Hansel and Gretel, by Engelbert Humperdinck. ("Not the singer of the 1970s," Nilles added) .; Danse Macabre Op.40 (Dance of Death) by Camille Saint-Saens, was followed by Hungarian Rhapsody No. 2, by Franz Liszt, arranged by Karl Muller Berghaus.
Other concerts in the Return to Harmony series include:
• A vacation to the Symphony will get audiences into the holiday spirit on Saturday, December 11 at the Goodman Auditorium at Virginia High School.
• The annual Young Artist Competition Winners Concert, February 19 in Ely and February 20 in Virginia, will once again feature some of the region's most talented young musicians.
• The MSO season ends April 23-24 in Virginia and at Moose Lake Community School with A Musical Jubilee.
For more information on tickets, visit https://www.mesabisymphonyorchestra.org/.