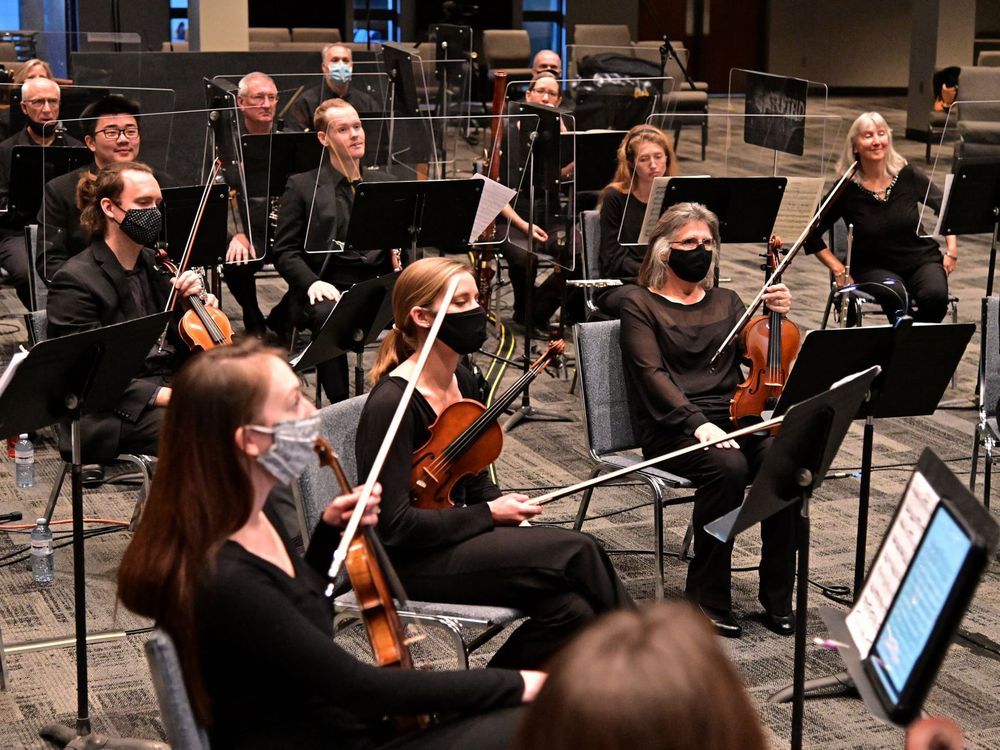 The International Symphony Orchestra announces the line-up for its 65th season
Content of the article
The International Symphony Orchestra will once again entertain local music lovers in person starting this fall, for the first time since February 2020.
Content of the article
On July 11, the orchestra announced details of its 65e season – ISO65 – a full season back in theaters that will include seven concerts on both sides of the border starting in September and running through April.
The orchestra will present its first Canadian concert in more than two years on September 30 in its new home, the newly renovated auditorium at Great Lakes High School. On the Michigan side of the border, the orchestra will again give concerts at the McMorran Theater and the auditorium of Port Huron Northern High School.
In addition to the delightful sounds of ISO's talented group of musicians, the new season will feature a series of special surprises, including an October concert conducted by conductor emeritus Jerome Summers, an all-Messah December program featuring features Symphony Singers conductor David Troiano, original works by Canadian and American composers plus a special tribute marking Beethoven's 200e anniversary that had previously been canceled by the pandemic.
ISO Maestro Douglas Bianchi said the orchestra is looking forward to returning to in-person performances again.
"With our shift amid the pandemic to digital operations, we never really left, but the goal was always to get back to the rush of live performances in the concert hall for our subscribers and friends," said Bianchi.
"And this time we also offer a live streaming service for those who still want to enjoy it at home."
Content of the article
The orchestra previously offered live concerts as part of the Nexus Chamber Series, which featured ISO performing in empty halls and churches in Ontario and Michigan. Bianchi said he hopes to offer the live streaming option throughout the season at retirement homes in Canada and the United States.
Bianchi thanked the St. Clair Community Foundation for providing the ISO grants as well as financial assistance from Fairwind Farms and Bluewater Power, as well as "the many subscribers and small community businesses who were determined to see us through the pandemic and to back in the concert hall again for our 65e season.
"We are very grateful and ready to come out with a stronger group than ever," he added.
For tickets and subscriptions, visit https://tinyurl.com/ISO65CAN or (for tickets or subscriptions in the United States), visit https://tinyurl.com/ISO65USA.