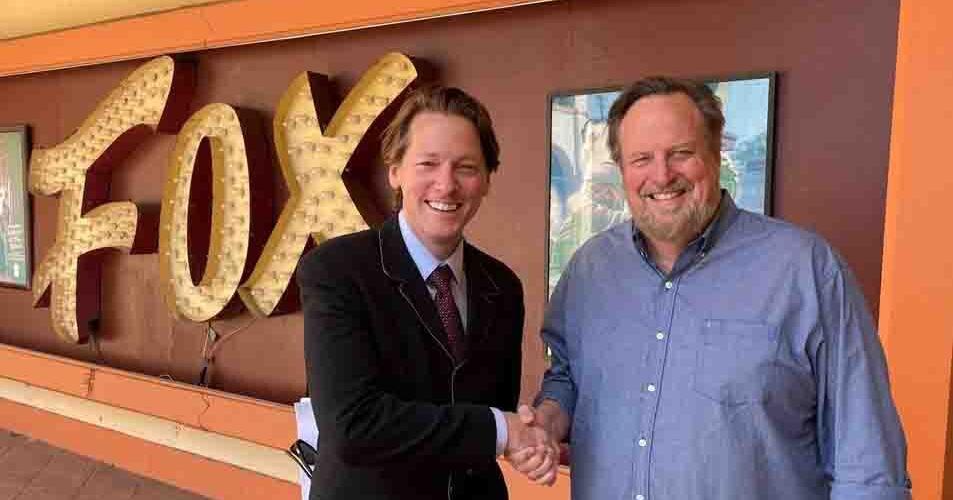 The former President of the Murphy Arts District is now involved in a Californian theater project | Union County
Austin Barrow, former president and chief operating officer of the Murphy Arts District in El Dorado, has been appointed development consultant for the Fullerton Historic Theater Foundation in Orange County, California.
The foundation owns Orange County's most beloved historic theater, the Fox Fullerton. It was built in 1925 by Charles Stanley Champan and originally known as "Chapman's Alician Court Theatre".
The Fox was designed by Raymond M. Kennedy of the renowned architectural firm Meyer and Holler, the architects who designed Graumann's Chinese and Egyptian Theaters and the Aztec Theater in San Antonio, Texas.
Closed in 1987 and left to fall into disrepair, the Fox was saved from demolition in 2004 by the Fullerton Historic Theater Foundation and added to the National Register of Historic Places in 2006.
The theater is in a second phase of restoration efforts. Phase includes restrooms for the lobby, concession stand and drinking fountain, new lobby doors leading to orchestra seating area, air handling system, upgrades to electrical and security systems lobby ceiling, balcony ceiling cleaning, and ADA compliance issues.
Barrow officially started working for the FHTF on March 30. His duties will include leading a new fundraising committee, structuring grant application programs and developing strategic relationships with corporations, public and private sector organizations to develop funds to complete the building of the Fox more over- operations after opening.
Barrow lives in Laguna Beach with his wife Laura and their two children. He is originally from El Dorado, where he oversaw the development of the Murphy Arts District, a four-block area revitalizing downtown El Dorado as a regional entertainment and arts destination.
Barrow raised $125 million for the development of the project and became president and chief operating officer of the project upon completion.
He holds a bachelor's degree from Louisiana Tech University and an MFA from the University of Arkansas. Barrow has previously worked in theater, film production, and the performing arts in Los Angeles, as well as teaching theater at the college level.
He resigned from Murphy Arts District in January 2019.