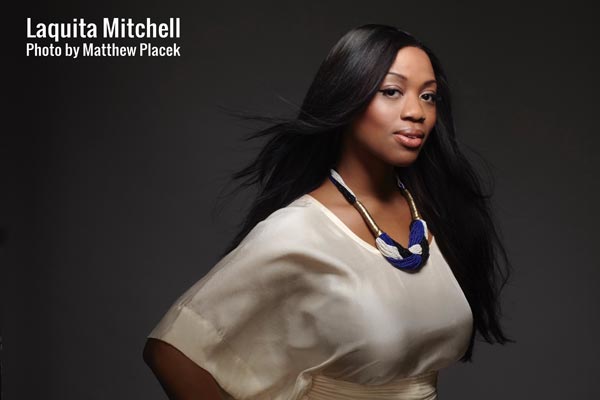 Soprano Laquita Mitchell to perform with the Princeton Symphony Orchestra at Holiday POPS! Concert on December 14
NEW | CHARACTERISTICS | OVERVIEW | EVENTS
originally published: 11/17/2021
(PRINCETON, NJ) – Acclaimed soprano and alumnus of Westminster Choir College Laquita Mitchell will be performing with the Princeton Symphony Orchestra at its Holiday POPS! concert Tuesday, December 14 at 7:30 p.m. at the Matthews Theater, McCarter Theater Center. Ms. Mitchell sings Giacomo Puccini "O mio babbino caro" of Gianni Schicchi, Robert MacGimsey's spiritually inspired song "Sweet Little Jesus Boy" and an arrangement of "This Little Light of Mine".
Directed by Edward T. Cone Music Director Rossen Milanov, the program also includes rousing dances from the opera The Snow Maiden by Nikolai Rimsky-Korsakov and Pyotr Ilich Tchaikovsky Nutcracker, plus that of Ralph Vaughan Williams Fantasy on Greensleeves, Johann Strauss Jr. Blue danube waltz, and festive favorites, including Sleigh ride by Leroy Anderson.
"I am delighted to welcome Laquita Mitchell back to Princeton and to include her in our holiday celebrations. His performance will add a poignant touch to this year's program as well as a note of hope to lead us into the New Year, "said Maestro Milanov.
Soprano Laquita Mitchell dazzled critics with her debut as Bess in Porgy and Bess with the San Francisco Opera. She has reprized the role with opera companies and orchestras across the country and with the Grange Park Opera House in the UK and the Lithuanian State Symphony Orchestra. She recently performed the title role in Tom Cipullo Josephine with Opera Colorado, as well as The promise to live, a concert program designed by Ms. Mitchell, and performances with the Colorado and Augusta Symphonies. She has participated in the New York Philharmonic Bandwagon concerts and the Kauffmann Music Center's Musical Storefront series in the spring of 2021, and has performed with the Columbus Symphony and the Rhode Island Philharmonic. Ms Mitchell performed as a soloist at the world premiere of the work of Pulitzer Prize-winning composer Paul Moravec Route of the Sanctuary at Carnegie Hall with Oratorio Society of New York which was nominated for a 2021 Grammy for Best Choral Performance. In the summer of 2021, she participated in the 10th anniversary season of Classical Tahoe as well as the Bard Music Festival. A native of New York and the recipient of numerous awards including a 2004 Metropolitan Opera National Council Grand Prix Auditions, a Sara Tucker Award, and the Wiener Kammer Oper's Hans Gabor Belvedere Competition First Prize, Ms. Mitchell holds a Masters Degree in music. Diploma and Certificate of Professional Studies at Manhattan School of Music, and completed undergraduate studies at Westminster Choir College.
Holiday POPS Tickets! concert at the Matthews Theater at the McCarter Theater Center runs from $ 20 to $ 50 for adults and half price for ages 5 to 17, and can be ordered from the Princeton Symphony Orchestra website at princetonsymphony.org or by calling the McCarter box office at 609-258-2787.
Advertise with New Jersey Stage for $ 50 to $ 100 per month, click here for more information
---
Children ages 5-17 are welcome to attend Holiday POPS! half-price concert with purchase of an adult ticket. McCarter's COVID-19 policies regarding masks / photo ID / proof of full doses of vaccination or proof of a negative COVID test result apply to all children, although a birth certificate can replace a photo ID.
Health and security: The Princeton Symphony Orchestra is closely monitoring and adhering to the COVID-19 requirements of the New Jersey Department of Health. Concert attendees will receive up-to-date information regarding security procedures, entry, seating orientation, and more. before the selected show (s). Additional information can be found through the PSO website Health and Safety Page.
Accessibility: The Princeton Symphony Orchestra is committed to ensuring that all programming is accessible to everyone, working with venues to provide necessary services. Contact ADA coordinator Kitanya Khateri with any questions about the services available at kkhateri@princetonsymphony.org or 609 497-0020. Note: Some services require at least two weeks notice to be arranged.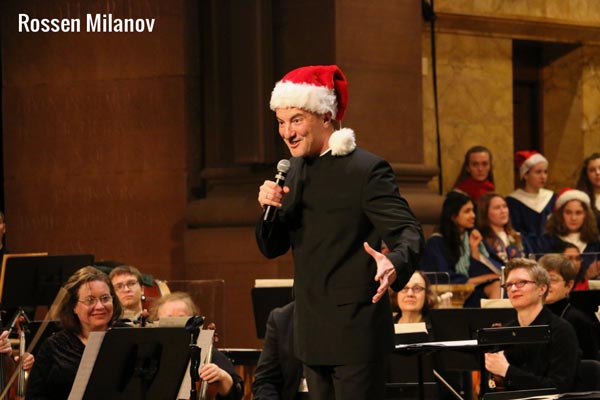 ---
The Princeton Symphony Orchestra (OSP) is a cultural centerpiece of the Princeton community and one of New Jersey's finest musical organizations, a position established through performances by beloved masterpieces, innovative music from living composers, and a vast network of educational programs offered free of charge to students in the region. Led by Edward T. Cone Music Director Rossen Milanov, the PSO presents orchestral, pop music and chamber music programs of the highest artistic quality, supported by conferences and related events that complement the concert experience. Its flagship summer program, the Princeton Festival, brings an array of performing arts and artists together in Princeton for several weeks in June. Through PSO BRAVO !, the orchestra produces large-scale and impactful educational programs in partnership with local schools and arts organizations that result in students attending a live orchestral performance. The PSO receives tremendous support from the Princeton community and the New Jersey State Council on the Arts, consistently winning the NJSCA's highest honor. Recognition for the engaging residencies and concerts came from the National Endowment for the Arts, and the PSO's commitment to new music was recognized with an ASCAP Award for Adventurous Programming and a Copland Fund Award. The only professional independent orchestra to make its home in Princeton, the PSO performs in the historic Richardson Auditorium on the Princeton University campus.