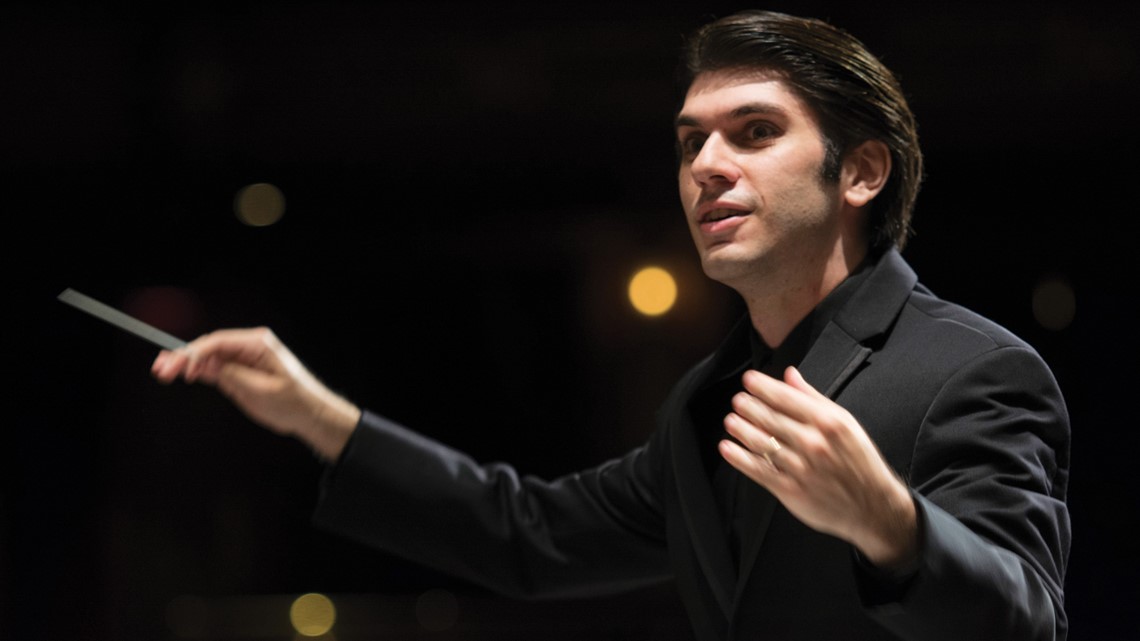 Knoxville Symphony Orchestra music director undergoes treatment for early-stage Hodgkin lymphoma
KSO's music director Aram Demirjian was diagnosed with early-stage Hodgkin lymphoma, but officials said his prognosis was good.
KNOXVILLE, Tenn. – The musical director of the Knoxville Symphony Orchestra has been diagnosed with early-stage classical Hodgkin lymphoma, officials say. They also said that the disease was detected early, that Aram Demirjian's prognosis was good.
Her treatment is expected to last around four months and will begin in late September, officials said. He will be treated at Memorial Sloan Kettering Cancer Center in New York. This is where his wife works as a clinical research director.
Between treatments, Demirjian will rest and recover with his family nearby.
Prior to that, officials said he would conduct the season opener, The Four Season, September 23-24 at the Tennessee Theater. He will continue to appear with KSO on a reduced schedule for the rest of the year, as his treatment allows, officials said.
Demirjian is expected to resume his full schedule in early 2022.
The full schedule of KSO programs, including chamber classics, the Q series, solo violin and concerts, and their education, youth and wellness programs will continue as planned.
Resident conductor James Fellenbaum will replace during Demirkian treatment periods.
"You will see me a little less often than usual, but I will appear at concerts if my treatment allows it," Demirjian said. "I am extremely grateful for each of you, and look forward to presenting our first Masterworks program, a celebration of family, friendship and community.