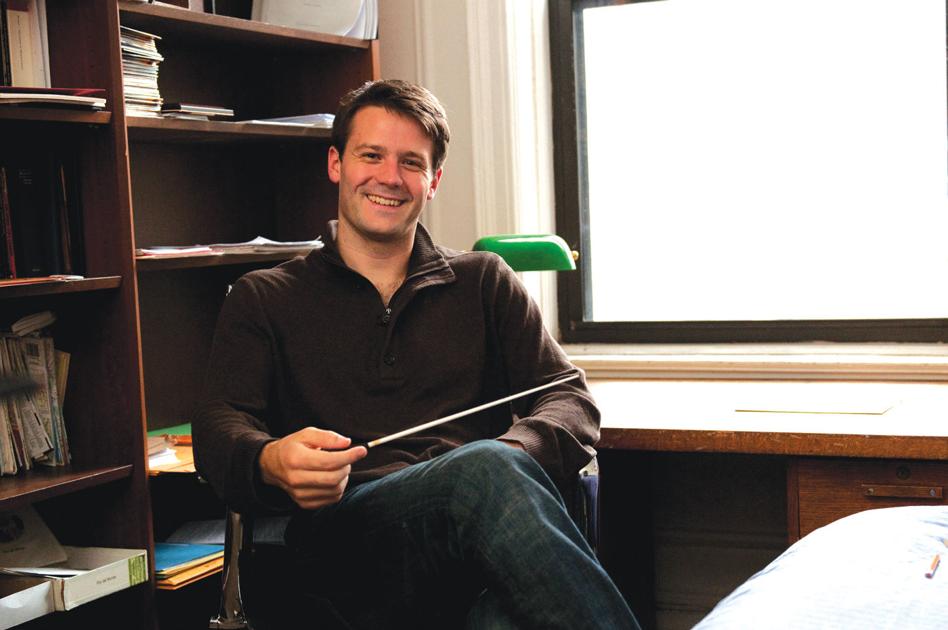 Johnstown Symphony Orchestra Music Director Blachly Grammy Nominated | New
James Blachly, Music Director of the Johnstown Symphony Orchestra, was nominated for a Grammy for his recording of "The Prison" by Dame Ethel Smyth.
He worked on the piece with the Experiential Orchestra, which he conducts in New York.
"It's a great honor and very exciting," said Blachly.
The piece was nominated in the Grammys' Best Solo-Classical Vocal Performance category, and the group will know if it won at the ceremony on Jan.31.
"It feels like the culmination of years of hard work and effort by hundreds of people who believed in the power of this music that we recorded," said Blachly.
He first encountered Smyth's piece in late 2015 before moving on to 2016.
Blachly said he was stunned by the beauty and power of the piece, which led him on a journey to discover Smyth.
After researching the composer, Blachly determined that "The Prison" deserved a "world-class recording" to give him and Smyth the recognition they both deserved.
For Blachly, this is a "real win" for Johnstown and the JSO community.
Residents of the area heard Blachly's version of his nominated composition when the Johnstown Symphony Orchestra performed it two years ago.
Joshua Byers is a reporter for The Tribune-Democrat. Follow him on Twitter @Journo_Josh.