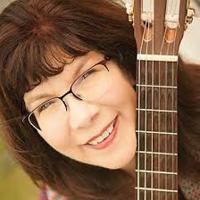 Honeytree will perform at the outdoor theater | The star
AUBURN – The DeKalb Outdoor Theater hosts Nancy Honeytree and the Jam Band again on Friday at 7:30 p.m.
Honeytree is one of the pioneers of contemporary Christian music, known as "Jesus music" in the 1970s.
Billed simply as "Honeytree" for most of her career, the singer's folk rock-soprano style was influenced by mainstream artists such as Joni Mitchell, Carole King and Judy Collins, but her lyrics largely dealt with her personal relationship with Jesus Christ.
Honeytree and the Jam Band feature light guitars and percussion as they perform original Honeytree songs as well as other gospel and folk favorites. Honeytree has recorded 17 albums of her songs and performed them in all 50 states and 37 countries.
Some of his early hits were "Clean Before My Lord", "Rattle Me Shake Me" and "Searchlight". WBCL radio played many of his songs, including "Every Single Day", "I See the Lord", and "Pioneer".
Doors open at 6:30 p.m. Attendees should bring a lawn chair or blanket to sit on. For more information about Honeytree, visit www.honeytree.org or on Facebook at @nancy.h.miller.16
The concert is sponsored by Credent Wealth Management of Auburn.
At 6 p.m. this Sunday, the Auburn Community Band will join the Auburn Community Orchestra for a concert in the grounds of the outdoor theater. Doors open at 5 p.m.
The DeKalb Outdoor Theater is a private organization run by a board of directors and volunteers. The outdoor theater is located at 301 S. Center St. adjacent to the DeKalb County Fairgrounds and has ample off-street parking.
Admission to all Friday Night Performance Series events is free. Sponsorships and donations help support this activity and are tax deductible through the Community Foundation of DeKalb County.
To see the full schedule, visit dekalboutdoortheatre.org.