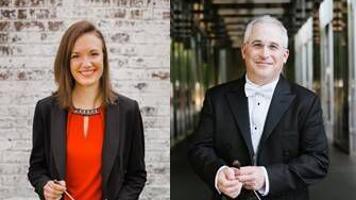 Heather Lofdahl appointed new musical director of the Greensboro Symphony Orchestra | Business
ABOVE – Dr Evan Feldman (right) will remain GSO's Senior Guest Chief under the leadership of Heather Lofdahl (left) Greensboro Youth Symphony Orchestra
Greensboro, NC (June 3, 2021) – The Greensboro Symphony Orchestra (GSO) is delighted to announce that Heather Lofdahl will now lead the Greensboro Youth Symphony Orchestra (GSYO) as Musical Director of the Youth Orchestra. Comprised of many of the best and brightest young musicians in the Triad, the GSYO offers unprecedented orchestral opportunities and lasting friendships. It includes three ensembles: Youth Orchestra, Youth Philharmonic and Youth Strings. "I am delighted to be working with the musicians of the Greensboro Symphony Youth Orchestra for the 2021-2022 season," says Lofdahl. "We will be playing an incredible repertoire from all over the world and I can't wait to get started! "
Violist Heather lofdahl is Assistant Conductor at the University of North Carolina Greensboro (UNCG) Sinfonia and gives private violin and viola lessons at the Music Academy of North Carolina where she received the Mary Elizabeth King Brown Teaching Excellence Award in 2014. From 2012 to 2015, she was the assistant conductor of the GSYO Youth Philharmonic and led the GSYO Youth Strings from 2019-2021. Lofdahl has also taught orchestra to elementary college students in Georgia, Illinois, and North Carolina. Every summer, she is a faculty member at Florida State University String Orchestra Camp.
Lofdahl holds a Bachelor of Arts in Music Education and Viola Performance from Augustana College and a Master of Music in Music Education and Viola Performance from UNCG. She is currently pursuing a doctorate. in Music Education at UNCG where she was named Excellence Fellow in 2019. Lofdahl is a guest conductor, clinician and violist active throughout the United States.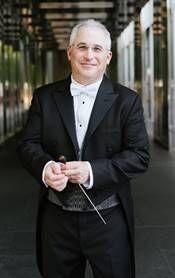 Dr Evan Feldman has been GSO's Principal Guest Conductor and GSYO Music Director since 2017. During this time, Dr Feldman has conducted two concerts side-by-side (2017 and 2021), successfully transitioned to e-learning in Spring 2020, and safely guided the GSYO through the challenges of the pandemic year. He will remain GSO's Principal Guest Conductor, conducting GSO's educational concerts, various POPS concerts, and GSO's annual holiday concerts in Greensboro, Burlington and Statesville.
Feldman is sought after both nationally and internationally as a guest conductor. He is an associate professor at UNC Chapel Hill where he conducts the Wind Ensemble, musical director of the Triangle Wind Ensemble and conductor of the NC Symphony.
The GSYO, which celebrates its 50e anniversary this year, has hosted safe and socially distanced rehearsals since fall 2020. During the 2020-2021 season, students gave two live concerts inside the Steven Tanger Center for the Performing Arts and even featured chamber and world music that they learned online. guest instructors.
The GSYO auditions will take place from September 17 to 19, 2021. The hearing schedule will begin on August 1. Anyone interested should visit gsyo.org/join to be added to the auditions contact list. This web page also includes descriptions of the three GSYO sets and the hearing requirements.
Highlights of the season will include the annual fall retreat October 9-10, 2021 at Haw River State Park, the fall concert on November 21, 2021, the winter concert on March 6, 2022, and the spring concert on May 22, 2022, with all the concerts at the Auditorium Dana.
About the Greensboro Symphony:
Founded in 1959, the Greensboro Symphony Orchestra strives to enrich the cultural life of Greensboro and surrounding areas with the highest quality music and music education programs. This non-profit organization impacts tens of thousands of lives each year by presenting concerts, special events, and targeted educational opportunities for students in four counties in North Carolina – one of the largest sequels to music education programs among orchestras in the southeast.