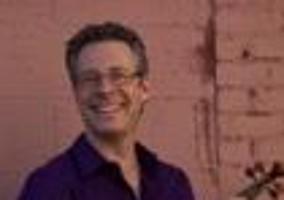 Hear guest soloist Lorenz Gamma at the Orchestra's performance | Way of life
The Tehachapi Symphony Orchestra, under the direction of Dr David Newby, will perform at 4 p.m. on Sunday, March 4 at the Country Oaks Baptist Church at 20915 Schout Road.
The program includes Mozart's "Violin Concerto No. 3 in G major" with guest violinist Lorenz Gamma.
According to his biography on the Cal State Northridge website, he teaches violin there full time after previously teaching at UCLA, Indiana University at Bloomington, and the California Institute of the Arts.
"He is internationally active as a soloist, recitalist, chamber musician and teacher, and frequently gives master classes in the United States, Europe and Asia. His private and professional students have won numerous awards in various competitions. soloist and chamber musician and have regularly continued their studies in prestigious institutions, "he says.
Gamma has played a lot in Europe and the United States.
Gamma was born in Switzerland, where he received his initial training as a violinist at the Lucerne Conservatory. His further studies took place in the United States, with Franco Gulli, Steven Staryk and Mark Kaplan, the university's website says.
Spectators will be able to meet Gamma at the reception following the concert. All Tehachapi Symphony Orchestra concerts are free to the community.
For more information, see www.tehachapiorchestra.com or dial 821-7511.
Karen Budai is the Advertising Director of the Tehachapi Symphony Orchestra.