Harrogate Symphony Orchestra 'Family Fun Time' at Royal Hall this weekend – Harrogate Informer
The Harrogate Symphony Orchestra perform 'Family Fun Time' on Saturday July 23, 2022 at the Royal Hall, Harrogate.
We went to their last practice at Constance Green Hall on Oatlands Drive, to chat with the band and to take pictures.
We asked a few questions to Bryan Western, the conductor.
What is HSO?
A local community orchestra with nearly 100 members from Knaresborough and Harrogate as well as Leeds, Castleford, Otley, Bingley, York and even as far as Hull.
What kind of musicians joined the orchestra?
Ages range from 16 to over 80 and all are amateurs.
As an orchestra, does it have a particular style?
HSO is known for its broad approach to programming to encourage the diverse tastes of an audience that enjoys stimulating, sometimes thoughtful, fun and exciting music covering all aspects of music including classical, romantic, 20th and 21st centuries, opera, dance, cinema. , and the music of the shows.
We also have a reputation for encouraging young players and listeners and regularly organize events aimed at children. Children 14 and under can attend the 3 seasonal concerts free of charge.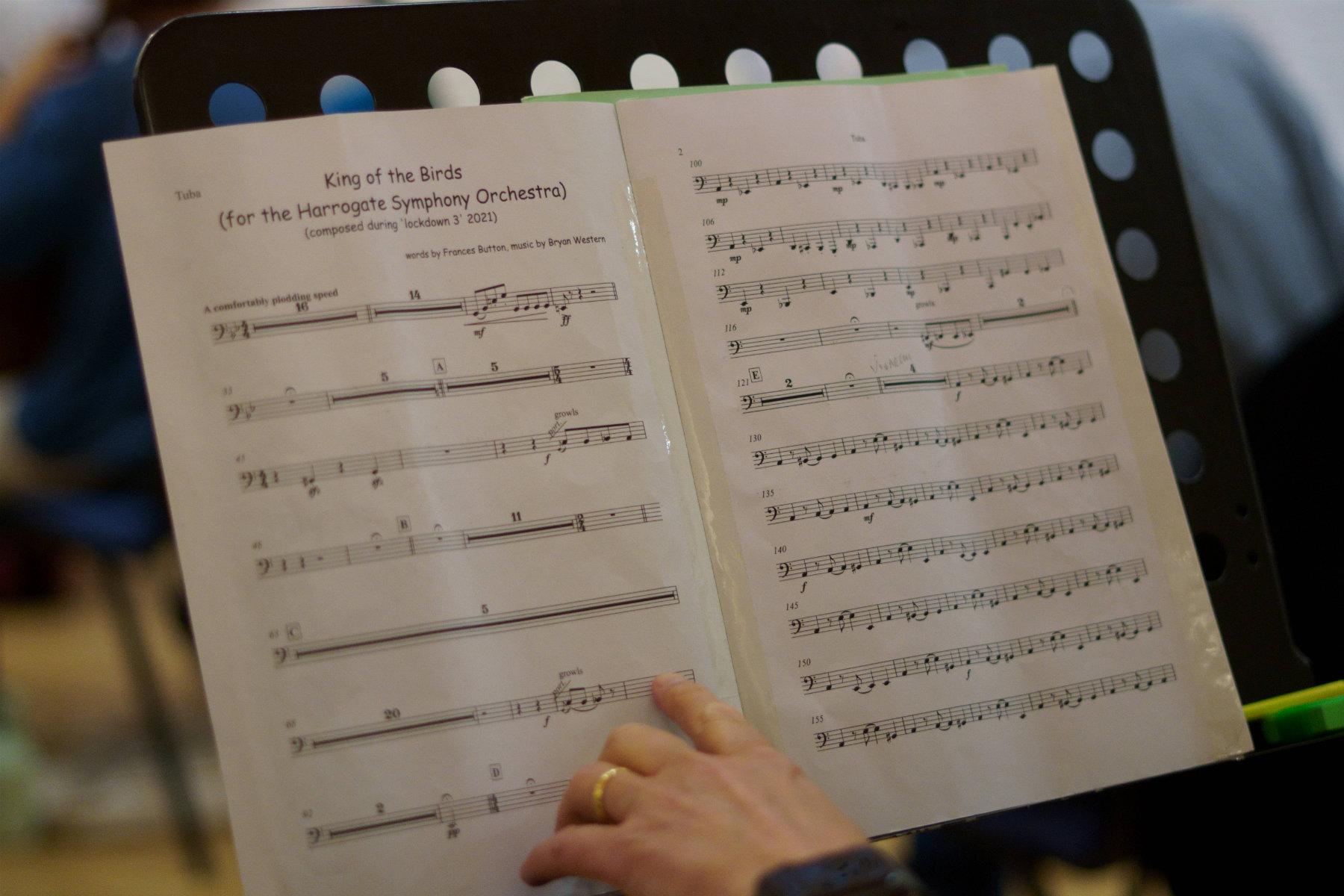 Are there key people in the orchestra?
No, everyone is an essential part of the team, but we have outstanding conductors from every section of the orchestra and rehearsals are always based on hard work and effort while being fun and enjoyable.
Do you have any vacancies ?
At the moment, every section is jam-packed. we must have the largest section of string players in the country, with over 80 players.
What is the Saturday night show about / who is it for?
Saturday is for the whole family; not just young listeners. There will also be something for the youngest! The Blake's "Nursery Rhyme Overture" will have the older ones humming, while the "Old MacDonald Had a Farm" will appeal to the younger ones.
The "Youth's Guide to the Orchestra" is certainly a work appreciated by all ears and the "King of the Birds" is certainly so entertaining that it will capture everyone's imagination.
How do you approach a new gig?
It's based on what I think players will gain from each job, to broaden their experiences and develop their skills, while inspiring them and the people they play for.
Is there still time to come on Saturday evening?
Absolutely yes. If ticket sales are improving, attendance is disappointing: this kind of concert in the past has always sold out!
About the event
A special family concert with a shorter duration (1h15) and an earlier start – 6:30 p.m.
Featured works include:
Blake – Opening Rhyme
Western – Old MacDonald had a farm
Britten – A Young Person's Guide to the Orchestra
Western/Button – King of the Birds (narrator Sonja Miller) – World Premiere
To book, click Harrogate Theaters |
or call 01423 502 116 (Harrogate Theatre)