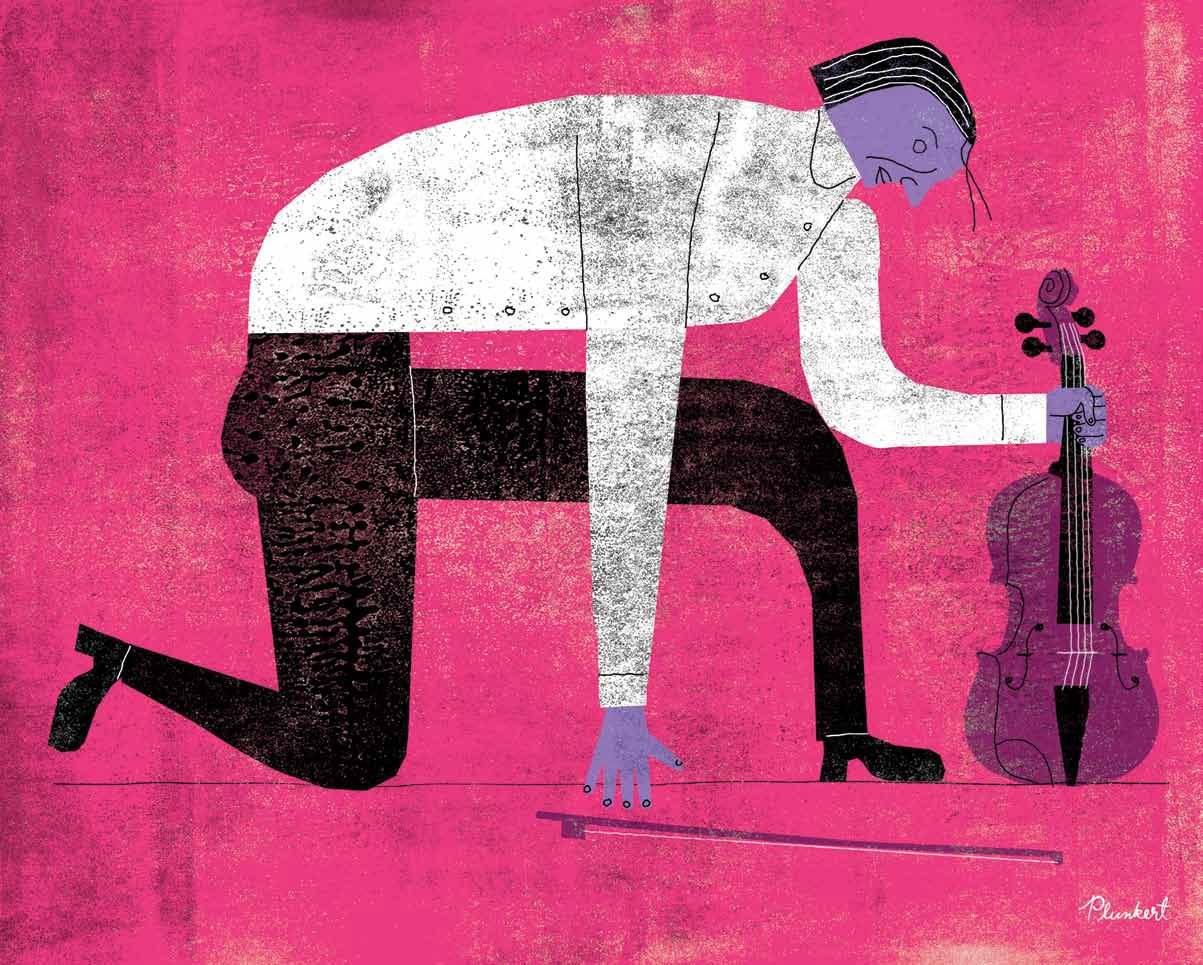 For Hopkins Symphony Orchestra, a long-awaited return to the stage
[ad_1]
For many in the performing arts, the effects of the COVID 2020 shutdown have been both personal and professional. Musicians, dancers and theater companies around the world have found both their livelihood and their primary mode of expression put on an indefinite hiatus. While online platforms such as Zoom and Instagram Live enabled another form of connection, an essential exchange between artist and audience was lost.
"Our musicians are looking forward to playing a concert for people," says Rafaela Dreisin, who became CEO of the Hopkins Symphony Orchestra in July and brings more than nine years of experience developing audiences with the Orchestra. Baltimore Symphony. "Even for people who have done virtual concerts, it's just different – you put that energy in there, but when you play in person for people, you get the energy back as well."
"Our musicians are looking forward to playing a concert for people. Even for people who have given virtual concerts, it's just different – you put that energy in there, but when you perform in person for people, you recover. also energy. "
Rafaela Dreisin
Managing Director, Hopkins Symphony Orchestra
The HSO are currently preparing for their October 16 Family Weekend concert, which will be the ensemble's first since the pandemic began in March 2020. The orchestra had just returned home to Shriver Hall after an absence from two years due to renovations. when he was forced to cancel the last show of his 2019-2020 performance season.
The online watch evenings of the performances archived in spring 2020 allowed some interaction between the orchestra and its audience, and an extremely limited number of musicians were able to meet in spring 2021 to help each other.
"There were literally nine people allowed into Shriver at a time, and we only had to rehearse for an hour on Monday night," says Kevin Li, a 2021 Hopkins graduate who is currently pursuing a master's degree in applied mathematics. and statistics. "But despite the more limited time and capacity, it was really nice, and I felt really lucky to be a part of it. We got to know each other a lot more, and it responded to the need to make music. with other people for the first time in a year. "
Part of the Homewood Art Programs and directed by the musical director Jed gaylin, HSO gives Homewood students and staff as well as local alumni and community members the opportunity to practice and play classical and contemporary orchestral and chamber music. For many KSAS and WSE students, this is an essential way to explore their love of music and hone their talents without the pressure of a major.
"I went to Peabody, and the orchestra students are trying to pursue a career in music, so it can be really stressful and competitive at times," Dreisin said. "What's so beautiful about HSO is that it's the people who choose to play music as part of their daily life while focusing on other things. They just want to keep playing music. music to improve their quality of life. "
For Li, who started playing cello in fifth grade and grew up in youth orchestras and a community outreach ensemble that performed for residents of nursing homes, the HSO was a key factor in her choice of 'go to Hopkins. "I knew about HSO before I even got here," he says. "When I applied I knew the school needed an orchestra."
Now after months of preparation including a promotional video inspired by Wes Anderson, a concert poster featuring art by award-winning illustrator David Plunkert and hundreds of pages of photocopied sheet music – the HSO is eagerly preparing to start its 2021-2022 season.
"The orchestra has not been reunited since March 2020," says Dreisin. "We had our first full rehearsal in September, and that was really important. People were really excited to be able to go on stage and make music together after not being able to do much for a year and a half. "
I am not an ordinary orchestra. I am a cool orchestra. #orchestra # mean girls #music #wesanderson #classical music #symphony #WerkItFromHome
The homecoming of the HSO will not come without certain restrictions. Masking requirements and capacity limits create special challenges for a performing body as large and varied as an orchestra. Typically, there are around 80 people overall, Dreisin says, but the university's health and safety protocols say no more than 50 can be on stage at a time. To meet this requirement, and because some instruments cannot be played masked, the orchestra's first tour of shows will take place without winds or brass.
"We are monitoring the situation closely and will reassess as the new year approaches," Dreisin said. "We look forward to the moment when we can all be back on stage together safely."
Li adds, "We don't have winds and brass, and we also had two people on a lectern, but now we want to allow more personal space, so there's one person per booth. Honestly, like a rehearsal before COVID hits, and that's really cool. "
Safety precautions will also be in place for the public, including a 50% capacity limit, a mask requirement, and a Density control required in front of the house before entering the auditorium.
The HSO show on October 16 will feature works for strings by Carlos Simon and Piotr Ilich Tchaikovsky. "Tchaikovsky's String Serenade is really fun to play," says Li. "There are a lot of contrasting movements, and everyone is very involved in the piece."
The centerpiece of the evening will be an interpretation of the first movement of Edvard Grieg's piano concerto with a solo by Yuekang Zhang senior.
Zhang won the 2019-2020 HSO concerto competition, which offers accomplished student musicians who are not music majors the opportunity to prepare a stimulating classical work and audition for the chance to perform the piece with support. of HSO. Zhang's performance was originally slated to be the last show of the HSO's 2019-20 season before its forced cancellation by COVID. He will now play a leading role in the reopening of the orchestra.
"I am grateful that we have the chance to do it again," Li said. "Every year HSO receives so many new students, and I know that in the past year there has been quite a cycle. students that we missed hearing. It's good that we can hear them this time. "
Tickets for the Hopkins Symphony Orchestra's return concert on October 16 at 7:30 p.m. are available online now. Tickets are free for JHU students, $ 6 for non-JHU students, $ 12 for JHU faculty and staff, and $ 14 for the general public.
[ad_2]