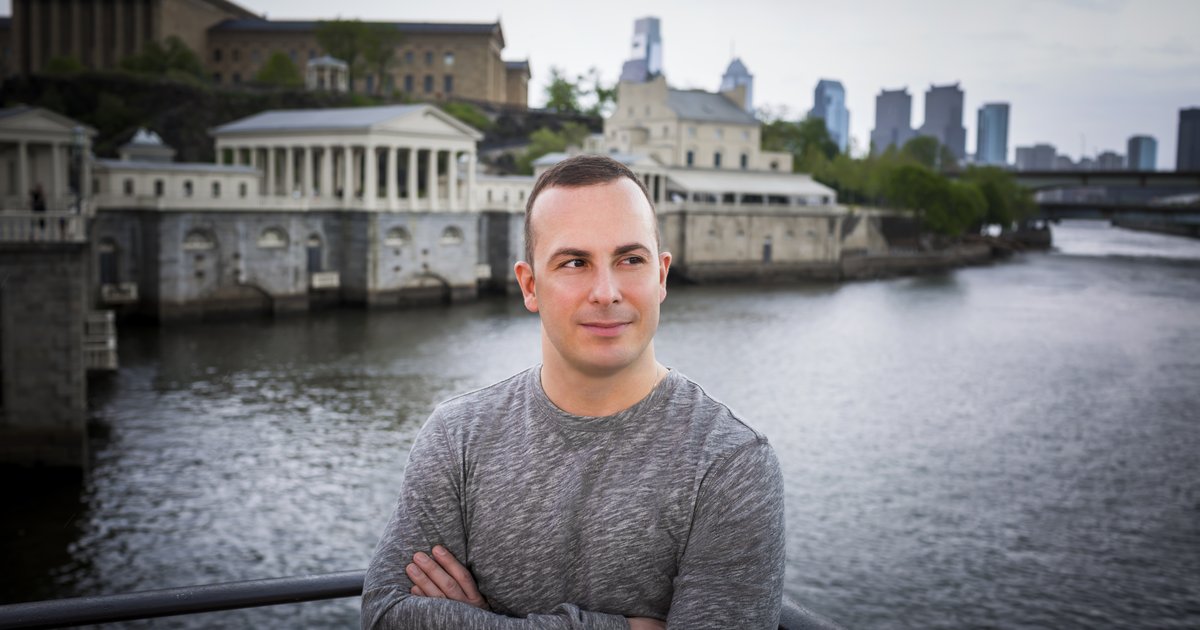 Five for Friday: Music Director of the Philadelphia Orchestra Yannick Nézet-Séguin
Not only is Yannick Nézet-Séguin's name a mouthful, (pronounced Yah-NEEK Neh-ZAY Say-GUN, by the way) but his job title is too. He is simultaneously musical director of the Philadelphia Orchestra and the Rotterdam Philharmonic Orchestra, as well as artistic director and principal conductor of the Orchester Métropolitain de Montréal. To put it simply, the guy is always on the move.
Hot from a huge year which saw him nominated for his first two Grammy Awards (once with the Philadelphia Orchestra and again with the Chamber Orchestra of Europe), playing for Pope Francis at the World Gathering families and named Artist of the Year by Musical America, Nézet-Séguin isn't slowing down anytime soon. He's in town this weekend to conduct the "Symphony of a Thousand," Symphony no. 8, marking the 100th anniversary of the American premiere of the symphony, by the Philadelphia Orchestra, nothing less.
But then he left for Germany, Canada and the Netherlands before returning to Philly in April. In a year, he will also be going to Mongolia. But you'll have to read below to find out more about this thrilling journey!
Of all your professional accomplishments, which are you most proud of and why?
It's not just one thing – it's really more of my whole career. I am proud to maintain some very close and excellent relationships with selected ensembles, especially those with which I hold titles (Philadelphia, Rotterdam, Montreal). It is over time that this type of relationship makes the difference.
If you could work with a musician, past or present, who would it be and why?
Leonard Bernstein. I would have loved to meet him because of his complete talent in many areas, of which musical composition and conducting were not the least. I would have liked to be touched by his charisma.
Your work takes you all over the world. Which cities are still on your travel list and why?
First, not a city but a country, Mongolia. We just announced that we will be going in 2017. I have wanted to visit this country still so pure in its culture for a long time, and I can't wait to go with the Orchestra. For cities, certainly in South America. I would love to visit Buenos Aires for its mix of European influence and incredible raw nature. And Brasilia, this amazing architectural wonder which is the capital of Brazil.
What song has stuck in your head lately?
Usually the music in my head is what I just conducted. So it would be Brahms' Second Piano Concerto (with Hélène Grimaud as soloist) and Schumann's "Spring" Symphony, which I conducted last week. However, I have thought about it so much and prepared our next Mahler 8 performances that it is this music that is really stuck in my ears right now.
What's your favorite place to go out in Philly?
At first, Park in Rittenhouse Square was my favorite place to go out in Philly, and it still is!