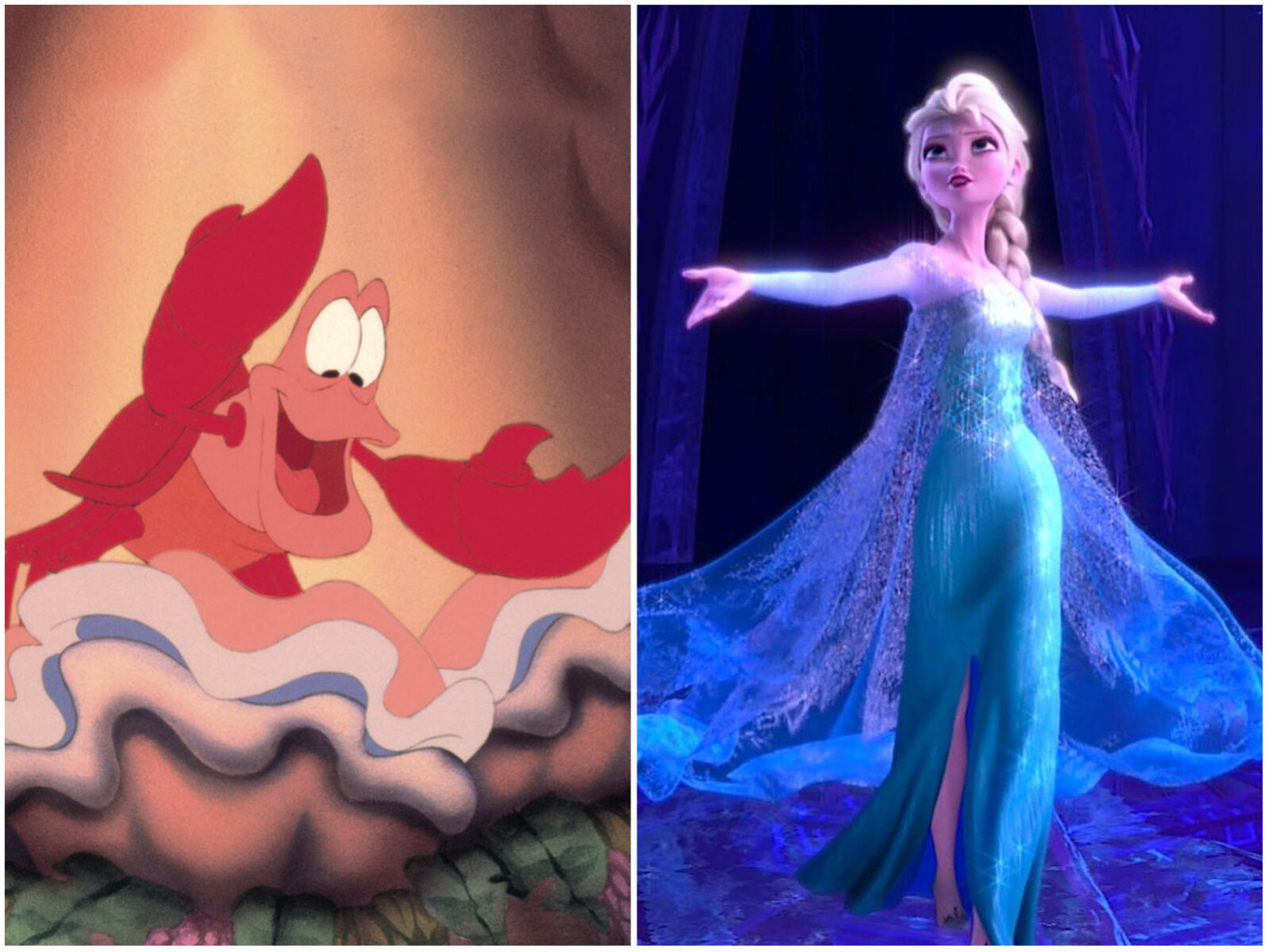 Discuss the best Disney songs, with the Milwaukee Symphony Orchestra
This content is in partnership with the Milwaukee Symphony Orchestra. Get your tickets now – see you soon!

A trip to see the Milwaukee Symphony Orchestra — especially at its swanky Bradley Symphony Center home that still has that shiny new car — always seems magical. Next weekend, however, will feel even more so thanks to an extra dose of wondrous magic: Disney magic.
From November 25-27, MSO will partner with Mouse House to create a musical wonderland called "Disney Live: A Dream is a Wish," featuring the famous orchestra performing alongside some of music's biggest stages. from the studio. songbook. 'Hercules', the two 'Frozen' films (gosh, I wonder what wildly popular hit might make it), 'Beauty and the Beast', 'Moana' and many more are all on the setlist filled with some of Disney's most iconic, sung-along films -along-able – that's a word, right? – songs, animated sequences become even livelier with the music playing right in front of your ears. Young or old, the chances of the crowd singing with the OSM? A better bet than Disney action.
The MSO will be playing lots of great Disney songs and scores at next weekend's shows – but which Mouse House hit is the best? To answer this tricky question, I went to the experts: the talented musicians themselves, namely horn player Darcy Hamlin and tuba player Robyn Black. Which Disney songs are their personal favourites? And what are their favorites to play? Watch and read on – then debate for yourselves which Disney tune is the most dynamite.
OnMilwaukee: What's your favorite Disney song?

Darcy Hamlin: If I had to choose one song to listen to today, it would be "Let It Go" from "Frozen". It's just such a good song. I'm a very anxious person and tend to worry about being too much – which I think I often am; I'm extra – so I really resonated with Elsa. She's just like, "You know what, it's me. It's OK. I'm not hurting anyone, and that's just what I can do, so guess what? I'm going to build an ice castle amazing and live there." (laughs)
I feel bad for this song because it's been played so much, so much. But I remember being in the theater watching it before the song exploded, and I was like, "This song rules!" Maybe now with some distance people will like it again. It's like "Uptown Funk".
DH: I still love that song too!
And for you, Robyn, what is your favorite Disney song?

Robyn Black: It's probably "Under the Sea". It's so light and sparkling that it just makes you want to dance.
DH: It's one of those scenes that's so brilliant in that typical Disney style, where it builds on that huge dramatic Broadway tableau at the end. It's incredible. I love it and remember it vividly, just thinking, "Man, Disney just knows how to crank out a mind-blowing song."
RB: Yeah, they got so creative with all the different types of fish dancing and doing these huge, amazing choreographies.
Now, is that your favorite Disney song too, or is there another one?

RB: I think this might be my favorite game of any game I've watched. The parts are really great, and it's just a lot of fun being the tuba player on it. The tuba tends to be a lot of low beats, so I tend to resonate with the energy of the piece a lot and bring that forward in a light and fun way instead of just holding a lot of long, loud notes. A bit more like a double bass. There is no oompah.
DH: And who doesn't love a killer bassline? It's like cool and beyond the typical oompah. You should hear him lay those bass lines; it's crazy. It is so good.
For you, Darcy, what is the most exciting Disney song to play?

DH: So three of those that are really going to be my favorites are "Poor Unfortunate Souls" – Ursula, my soul mate, I love her – and "Into the Unknown", which I think is such a powerful ballad. And then "Forget it". They are so awesome. I love all of these songs – big hats off to the brilliant Disney songwriters, arrangers and lyricists, absolutely at the top of their game.
What really excites you about these songs as a horn player?

DH: For example, anyone who's ever seen a movie knows that the brass parts are usually the heroic parts – think 'Superman', think 'Star Wars', think 'Indiana Jones'. But we can also be love songs! For example, the love song in "Superman" contains a lot of horn. We can also do soaring and dramatic melodies which are truly amazing. So there's a lot of great potential for playing the horn in a lot of these arrangements. You can listen to us in anything very vigorous and loud, because it's kind of a heroic energy that comes out, but also in love songs and ballads, there's a lot of soaring horn lines . It's kind of like we get the best of both worlds! (Laughs)
The OSM's "Disney in Concert: A Dream is a Wish" will perform on Friday, November 25 and Saturday, November 26 at 7:30 p.m. and on Sunday, November 27 at 2:30 p.m. one star – click here!