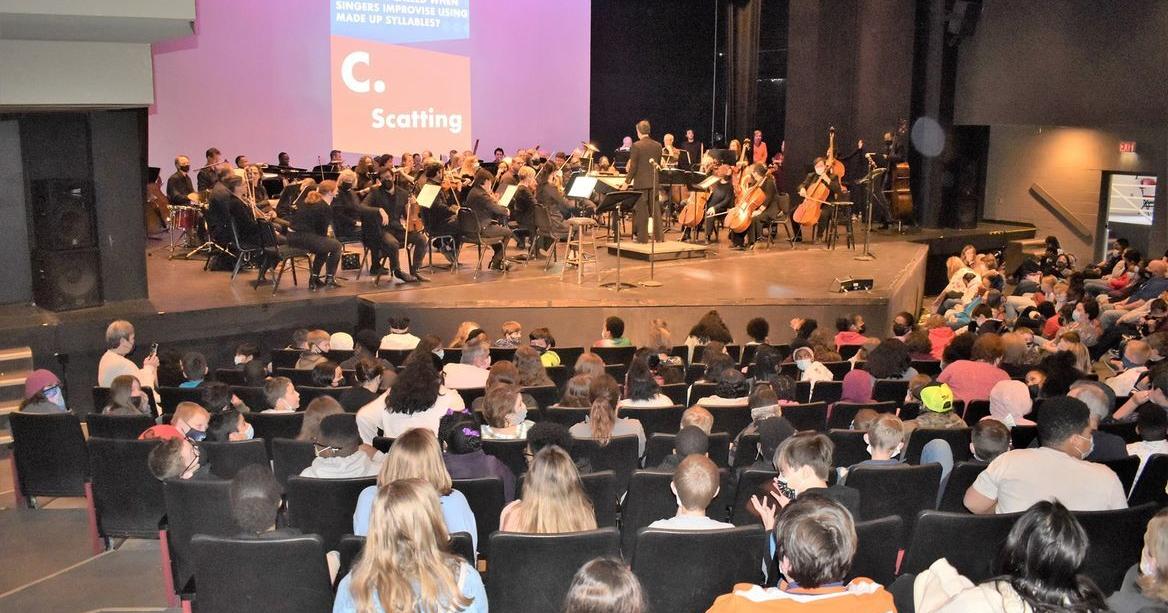 Children's Concert introduces Aiken students to orchestral music and jazz | Local News
After a year-long hiatus, Children's Concerts returned on February 16 and 17 with a new look and sound.
Adam DePriest conducted the Aiken Civic Orchestra in a performance of "The Orchestra Swings" as part of the Weill Institute's Link Up program at Carnegie Hall. Orchestras from across the country participate in this partnership to expose and educate students about the magic of orchestral music.
Joining the Aiken Civic Orchestra on stage was the Dave Brown Six Jazz Band. In this scripted program, fifth-grade students from the Aiken County Public School District had the chance to learn about the orchestra. They specifically explore jazz influences and what "swinger" means in music. The choice of swing was particularly appropriate because fifth graders are introduced to the Jazz Age in their social studies curriculum.
Singers Brandon Ball and Melissa Schultz guided the students through the experience.
Students take various music programs at school before coming to the Etherredge Center to hear the Aiken Civic Orchestra.
The concert is made possible by a grant from the South Carolina Arts Commission and support from local sponsor Security Federal Bank. The bank's mascot, Bugs Bunny, was introduced and given the baton to lead the Looney Tunes music.
The Aiken Symphony Guild has been responsible for producing the Children's Concerts for 30 years and their collaboration with the Aiken Civic Orchestra has brought to life an energetic and engaging experience for all attendees.