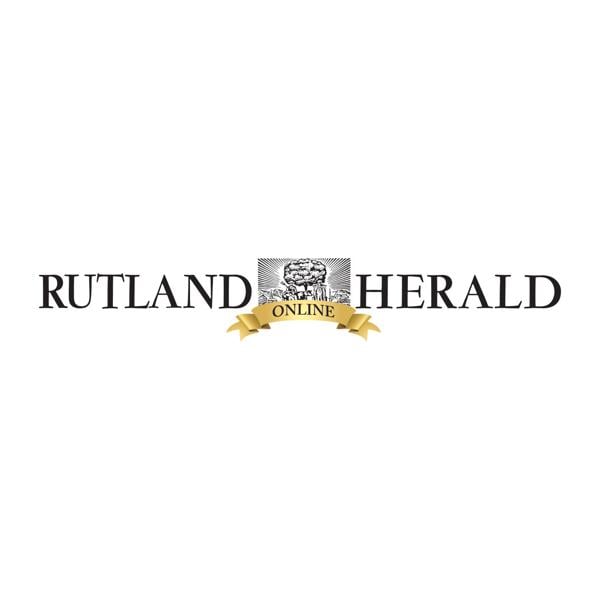 Caitlin Canty shares the stage with the Vermont Symphony Orchestra for her next show | Local News
Caitlin Canty is coming home.
After nearly three years, the Proctor-born, Nashville-based singer-songwriter returns to Vermont for a special performance at Pittsford Village Farm on Friday, featuring the Vermont Symphony Orchestra String Quintet.
The collaboration is a first for Canty, who will also be joined by Grammy-winning banjoist Noam Pikelny.
The concert will be a different presentation of Canty's repertoire, adding full string accompaniment to songs from previous albums and previously unreleased material.
She called the resulting sound "dramatic".
"I've never stood up in front of a string quintet and played like that," she says. "It's like a gift that my songs are presented in this way"
Equally spectacular will be the venue, which offers views of the Taconic and Green Mountains.
"It's one of my favorite views in Vermont," she said.
Canty said the idea to work with the VSO came from Eric Mallette, executive director of the Paramount Theater, who is the concert's producer.
Mallette said the show is an extension of the theater's regular lineup.
"We've had an interest in presenting at Pittsford Village Farm since the first time we saw its breathtaking views," he said. "And the VSOs have been great partners for us for a long time. When the opportunity to work with Caitlin – not 'just' a local but first-class musician – was discussed, the fit seemed as natural as it came.
Although Canty has never worked with a string section before, her sound, which draws on American folk, blues and country traditions, lends itself easily to strings.
She noted that her upcoming album, slated for release next year, features violin and mandolin, giving her a grounded sound.
Adding strings to Canty's songs fell to Matt LaRocca, VSO's artistic advisor and project manager, who co-wrote the arrangements with Kyle Saulnier.
LaRocca said the VSO has done a number of collaborations with non-classical artists in recent years, including Guster, Kat Wright and Francesca Blanchard.
"From our point of view, it's a lot of fun. It's really great to bring these worlds together," he said. "There's a different kind of acting we can do outside of our normal box in the concert hall."
The ensemble joining Canty and Pikelny will include two violins, a viola, a cello and a double bass.
LaRocca said creating the arrangements was a conversational process, where he and Canty talked about what the songs meant to her.
"It… gives the song a different life," he said. "For me, it's really fun to have this imaginative process of figuring out what that could be, and how to amplify and play with everything that's in Caitlin's songwriting?"
LaRocca said he was particularly pleased with the way the arrangement of the song "Where is the Heart of My Country?" proved.
Released in 2020, the ballad is a melancholy reflection of life in America today.
The red light warning from the radio tower carried by the wind / In the shadow of the mountain a church bell rings. Candy sings. "From the burning forests of California to New York Island / Do you hear the chorus of voices asking / Where is the heart of my country?
"It's a very, very powerful song," LaRocca said. "And, for me, the beauty of adding strings to it is that it allows you to push more of the emotions and the feelings and all that has been wrapped in the words, in the music."
Like the country, the past two years have also been a time of change for Canty.
In March 2020, a violent tornado devastated his Nashville neighborhood, narrowly missing his home.
Days later, the coronavirus pandemic forced the country into a lockdown, putting his career on hold. Like other musicians, she turned to broadcasting live concerts from her home, while focusing on songwriting.
Amid all the upheaval and uncertainty, Canty and Pikelny found joy with the arrival of their son in July 2020.
"Everything has changed so profoundly and drastically at the same time," she said.
As the world began to open up again, Canty booked more gigs. But things have changed, she says. The music industry, which at the best of times is tough, has only gotten tougher. Since COVID, things have become less sustainable and more unpredictable — bandmates are getting sick, shows are being canceled, travel is more expensive and difficult, fewer fans are coming to shows.
"For me and my husband, the engine was touring live. You write songs and then you share them on stage," she said. "The reality is that a lot of what was there changed beyond recognition. … It's definitely a judgmental moment, I think. Every show I play, I'm like, 'Well, this might be my last.'"
But Canty did not give up. Rather, she's found joy in capturing every creative moment she gets, whether it's playing a gig or practicing during her son's nap.
She said she wrote six new songs during a recent retreat, giving her enough material for a new album.
In addition to Friday's performance, Canty is doing a handful of unique concerts in the Northeast this summer, including gigs in Vermont, New Hampshire, New York and Massachusetts. A full tour program is available at caitlincanty.com online.
"Every good opportunity that comes along, I jump on it," she said. "There's something wonderful about that now or never feeling," she said.
Caitlin Canty and Noam Pikelny will perform with the VSO String Quintet at 7:30 p.m. Friday at Pittsford Village Farm. Tickets are $35 each. Admission is free for children 12 and under. Visit paramountvt.org for more information.