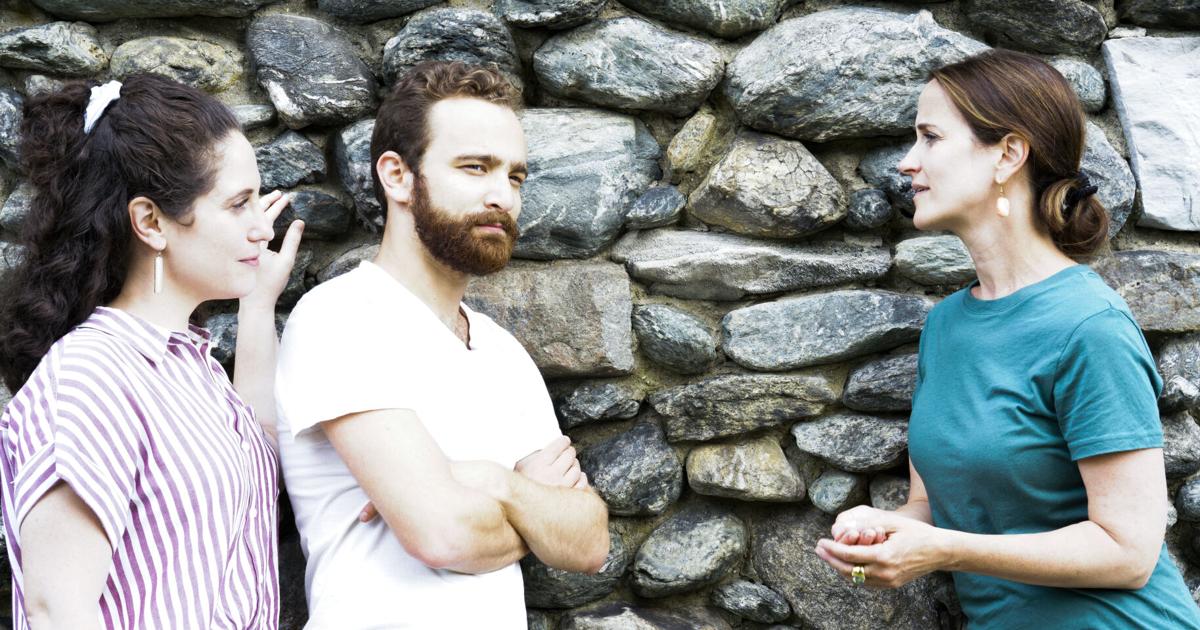 Berkshire Opera Festival presents modern opera 'Three Decembers' at PS21 Pavilion Theater | Berkshire landscapes
CHATHAM, NY – For many families, the month of December can be fraught with high expectations and deep emotions.
The challenges a family faces will come to life through music when the Berkshire Opera Festival stages an acclaimed composer Chamber opera by Jake Heggie in 2008 "Three Decembers" at PS21's Pavilion Theater on July 21-23.
Based on an unpublished play by Tony Award-winning playwright Terrence McNally for an AIDS benefit at Carnegie Hall, the story follows Broadway star Madeline Mitchell and her two adult children, Beatrice and Charlie, over the course of 20 years. The scenes take place in December 1986, 1996 and 2006.
Charlie's San Francisco-based partner Burt has AIDS. Bea struggles with her marriage and her drinking. Self-absorbed show biz mother Maddy offers little support for either child. As they all strive to connect, old wounds reopen and secrets are revealed.
The role of Maddy is performed by mezzo-soprano Adriana Zabala, last seen at the BOF in 2017 in Strauss' "Ariadne auf Naxos". Joining her are soprano Monica Dewey as daughter Bea and baritone Theo Hoffman as son Charlie, both making their operatic debuts BOF.
Presenting American opera is at the heart of BOF's second set of stages, Brian Garman, artistic director of the Berkshire Opera Festival, said in a telephone interview. "We are an American opera company and we are very proud of it. And we have an obligation to the future of this art form to present and promote new works. This is an exceptional new work by one of the most popular and greatest American opera composers currently writing.
"The music is extremely touching and accessible. There's a Broadway flavor to it, given that the main character is a Broadway actress. The story is very powerful, it is based on a play by the late great Terrence McNally, one of the very first deaths of COVID-19.
He added, "There's a certain emotion to playing an opera that starts in the middle of a pandemic during an ongoing pandemic, even though we'd like to be above it."
This is the seventh season and the second modern opera of the Berkshire Opera Festival.
"We started last year with Tom Cipullo's 'Glory Denied', the second stage allows us to broaden our horizons, musically speaking," said Garman. "Adriana Zabala is a wonderful artist, I was looking for opportunities to bring her back. I thought Maddy was the perfect role for her.
"Monica Dewey is a beautiful operatic soprano, she plays the girl, Beatrice. I think she will be wonderful in this role, she is an extremely compelling actress. Theo Hoffman is a wonderful young operatic baritone. In 2014 he sang at our first BOF launch event in New York. In a way, he's been with us since day one. Eight years later, I can finally bring him back in a role.
He added, "[Stage Director Beth Greenberg] has been a great colleague and friend for over 25 years. We first met in Pittsburgh, then worked together for six years at the New York City Opera. The very talented young conductor Christopher James Ray is at the San Jose Opera in California. This is the third production of 'Three Decembers' he has directed; it's a room he knows very well.
Garman sees "Three Decembers" as an ideal vehicle for musical theater fans to explore operatic work.
"It's a great way to open that door, musically it's an idiom that they will recognize and understand and appreciate," he said. "Jake Heggie knows how to put words to music. It's touching and conveys the emotion of the moment very well."
This is the festival's first production at PS21, an open-sided covered pavilion theatre.
"The venue is lovely, it's the perfect size for our second scene, and the sound is great," Garman said. "PS21 engages in many contemporary works that align with our mission and values."
"I started my career at [partially open-air] Santa Fe Opera," he added. "PS21 took me back to that time and brought back wonderful memories."
Three "great Americans" joined forces to create this opera, said director Beth Greenberg.
"The first is Terrence McNally, the playwright, he was a big advocate of gay characters early on and loved to write about people in show business," she said. "Throughout the opera, we learn from each [character's] predicament as they attempt to connect with each other and begin to break down walls and love each other honestly.
"Then we gave it to the great American librettist Gene Scheer and composer Jake Heggie, probably one of the finest American opera composers living today," Greenberg said. "He has a great range and also a great lyrical style."
Audiences could leave the theater humming one of her tunes, she added.
McNally wrote the libretto for Heggie's first major opera hit "Dead Man Walking," and Heggie wrote the opera "Moby-Dick" with Scheer, she noted.
This is Greenberg's first time working with BOF. "There is a level of excellence in everything: the music team, the design team, the production team, just top notch. In addition to a terrific cast, Brian Garman has the best ear for vocals. I feel very comfortable working there.
After studying in Germany on a Fulbright Prize, Greenberg has staged operas in the United States and abroad in Japan, Europe and Peru. While she's mostly used to having 100 performers on stage — she spent two decades with the New York City Opera at Lincoln Center — Greenberg is also familiar with small, intimate dramas.
Working with just three actors offers a different creative challenge, she said. "The most important skill is knowing how to encourage them and allow them to do their best. It then becomes a very joyful collaborative experience.
Juilliard-trained baritone Hoffman is happy to be back in the Berkshires region, which he visited often as a child.
"I fly from Tel Aviv to Los Angeles, and the cities are fun, but in the countryside, your voice and your heart are in a different place," he said. "Ten years later, I still felt like I was doing my best to sing in these naturally beautiful places."
"Three Decembers" is about the tension between a mother and her two children, he said; "Such a universal subject, anyone with a family will be drawn to the story.
Within the stylistic range of opera, a duet can sound like a musical, while other moments sound like Puccini, he said.
"Heggie brings out this emotional storytelling so effectively that it will have you laughing and then crying in the same page of music. He uses a harmonic language to rip out emotions from us.
Hoffman's character, Charlie, is a gay man whose lover has AIDS.
"He's trying to navigate his relationship with his mother, who had a wonderful acting career but ultimately sacrificed so much that she damaged her children in various ways."
Charlie interfaces with her around the disease and his homosexuality, at a time when a parent might not approach it as we would today, he added.
The theme of AIDS has particular resonance for Hoffman.
"When I came to the music industry, AIDS was very different in the United States. But it was heartbreaking to hear about the epidemic from older mentors who told me that half of their colleagues had disappeared one day. I realized that I was filling a void caused by AIDS.
He considers "Three Decembers" a piece of American history.
"I don't have personal experience, but I have close friends and family who do. I am happy to honor them by telling this story.
IF YOU ARE GOING TO
What: "Three Decembers" Chamber opera based on a play by Terrence McNally.
With: Music by Jake Heggie, Libretto by Gene Scheer. Directed by Christopher James Ray. Directed by Beth Greenberg. Sung by Adriana Zabala, Monica Dewey, Theo Huffman, with an orchestra of 11 musicians. In English, contains adult language.
Operating time: 90 minutes, without intermission.
Who: Berkshire Opera Festival and PS21/Performance Spaces for the 21st Century
Where: Pavilion Theater, PS21, 2980 NY-66, Chatham, New York
When: 7:30 p.m., July 21 and 1 p.m., July 23
Admission: $60, general; $45, PS21 member; $20 students and youth.
Tickets and more information: 413-213-6622, www.berkshireoperafestival.org or 518-392-6121, ps21chatham.org
COVID-19 Policy: Proof of vaccination and at least one booster or negative PCR test within 72 hours of completion required. Masks optional.