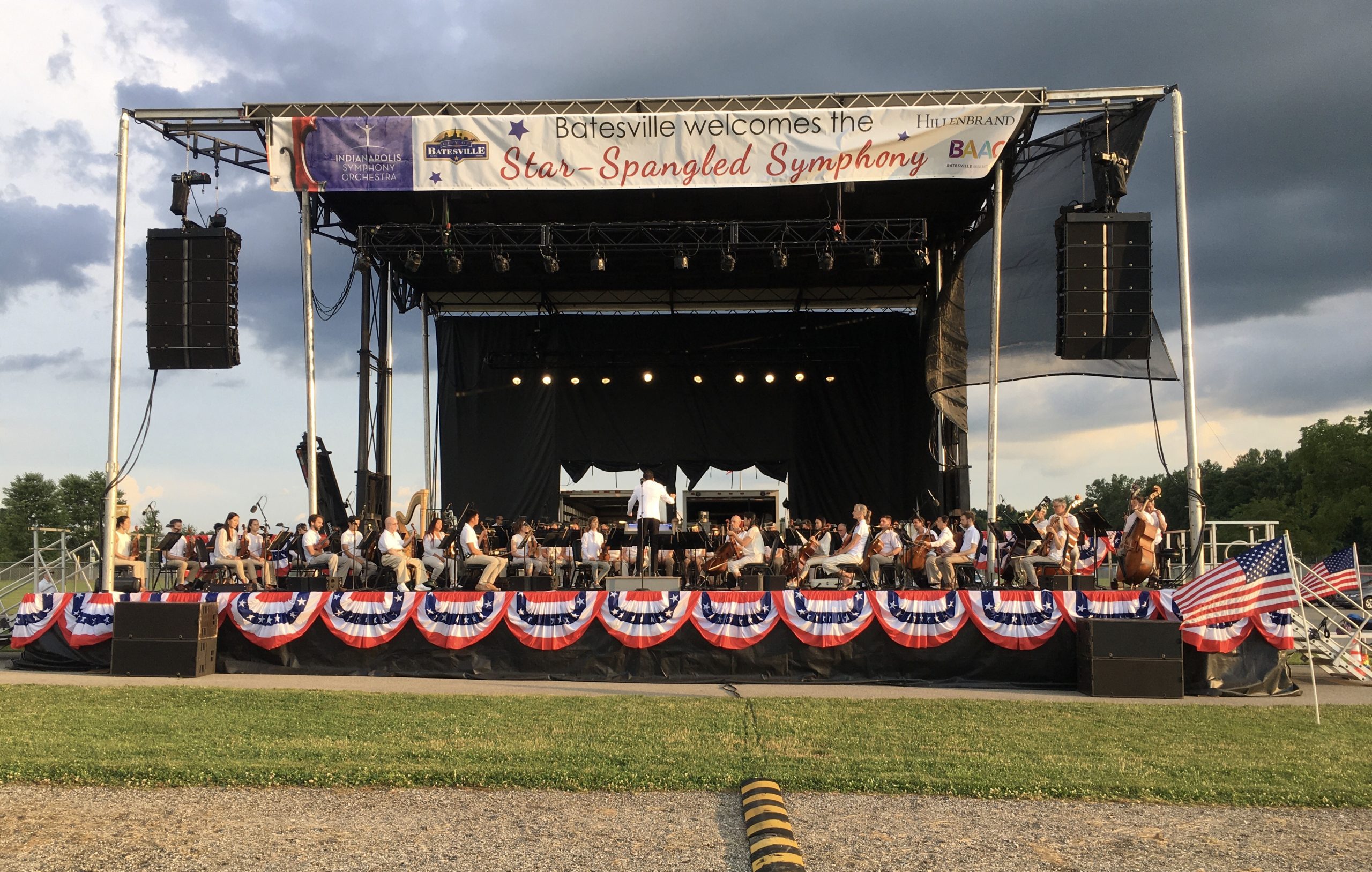 Batesville to host Indianapolis Symphony Orchestra performance and fireworks – WRBI Radio
BATESVILLE, IN – The City of Batesville, Batesville Area Arts Council, Indianapolis Symphony Orchestra (ISO), and Hillenbrand, Inc., will host the Star-Spangled Indianapolis Symphony on June 30, 2022.
This free event is open to the public and will feature a world-class symphonic performance paired with professional fireworks. The program will include patriotic favorites and orchestral masterpieces under the artistic direction of conductor Alfred Savia, who conducted the 2019 Star-Spangled Symphony and will feature vocal soloist Doug LaBrecque.
Participants are encouraged to bring family and friends.
Refreshments will be available for purchase.
Doors open at the Gillespie SoccerPlex at 6 p.m. and the show starts at 8 p.m.
"It is an honor to host the Indianapolis Symphony Orchestra with BAAC and Hillenbrand, who are dedicated and passionate about bringing the arts to Batesville and Southeast Indiana. The amount of time and "volunteer commitment it takes to put on such an event is unparalleled. I am so grateful to everyone involved," said Mayor Mike Bettice.
"Over the past three years, the Indianapolis Symphony Orchestra's Star-Spangled event has attracted approximately 3,000 people and we're sure this year will be no exception. This community-wide endeavor requires the support of many organizations, businesses and individuals in addition to the annual commitment of the City of Batesville, Hillenbrand Inc. and the Batesville Area Arts Council It is a true example of coming together in a community spirit to providing a cultural experience for people of all ages. We hope you will join us again for an incredible evening of music and fireworks," said Sarah Heppner, Executive Director of the Batesville Area Arts Council.
"On behalf of the Indianapolis Symphony Orchestra, I would like the community of Batesville and surrounding area to know how much we appreciate being a part of your Independence Day celebration. of our summer to participate," said James Johnson, ISO Director-General.
"We are thrilled to continue our joint efforts with the City of Batesville, Batesville Area Arts Council and ISO to promote arts and culture in our community," said Kim Ryan, President and CEO. direction of Hillenbrand. "Through community gatherings like the Star-Spangled Indianapolis Symphony Orchestra event, we are able to give back to our community and workforce while highlighting cultural opportunities within the City of Batesville. Hillenbrand is proud to be participating for the 4th year and to provide an experience that all members of our local community and surrounding communities can enjoy.
To inquire about sponsorship or volunteer opportunities, please contact Sarah Heppner, [email protected]or Andrea Wade, [email protected].
(City of Batesville press release)