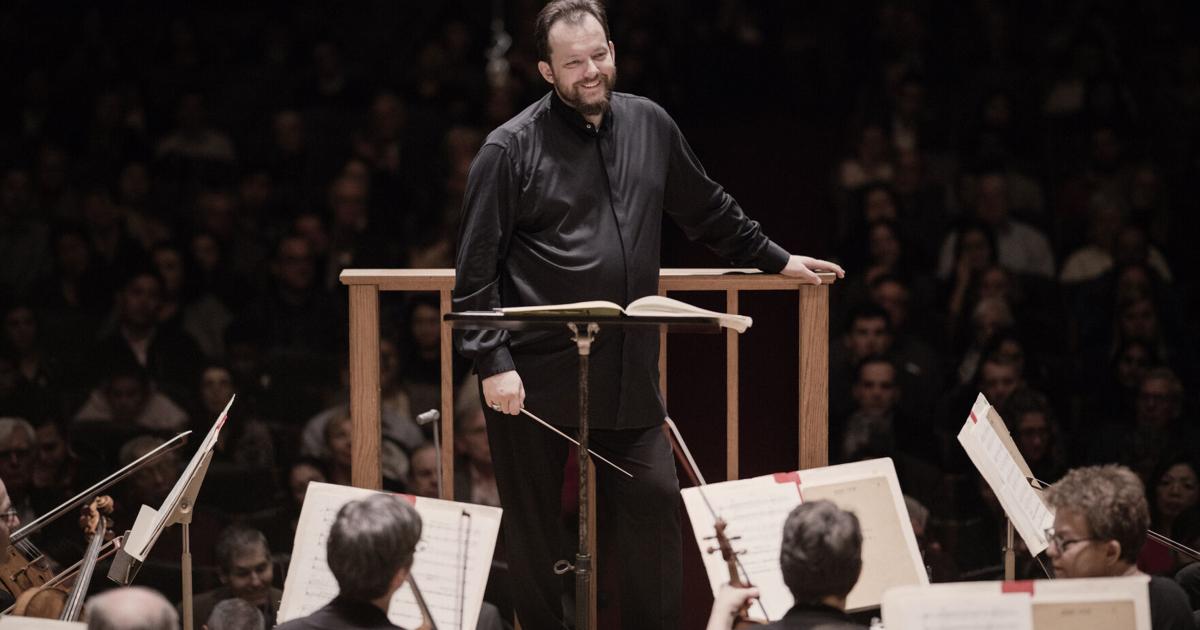 At Tanglewood, Boston Symphony Orchestra Music Director Andris Nelsons Commits to New Music | Berkshire landscapes
LENOX — Andris Nelsons, the Boston Symphony Orchestra's music director since the 2014-15 season, is still eagerly awaiting his return for a month in the countryside at Tanglewood. This summer, he conducts nine BSO concerts and two more with the Tanglewood Music Center Orchestra of students attending the famous BSO Summer Academy.
This is the first season scheduled under the direction of Gail Samuel, President and CEO and first woman to lead the BSO in its 141-year history, who began her tenure in June 2021.
The music of living composers – 28 of them, including several women and composers of color – reflects a commitment to diversity, equity and inclusion that many arts organizations embrace.
Eight world and American premieres are presented, and three women are on the BSO podium, including the orchestra's assistant conductor Anna Rakitina as well as guest conductors Karina Canellakis and JoAnn Falletta.
Another innovation well received by the public: oral introductions by composers of new music.
Editor's note: The Eagle recently caught up with Nelson backstage. The following conversation has been edited for length and clarity.
Q: How did you experience the challenge of preparing new contemporary works?
A: I listened to a lot of new music and studied new scores, commissioned by us or co-commissioned with other orchestras. I enjoyed that, and this is just the beginning of expanding the repertoire and opening up to these wonderful opportunities for new plays with the BSO. We have three female composers, we've started this journey of exploring a wide range of diverse backgrounds, and it's very interesting and exciting music. At the same time, we want to keep the great geniuses of the past alive and present. In a way, my thought is to contrast, for example, contemporary pieces with piano concertos by Beethoven. In his time he was revolutionary, now his music lives in our hearts for so many years.
Q: How have our troubled times affected living composers and audiences?
A: The coronavirus has influenced our lives so much, and of course that disastrous war in Ukraine, probably one of the most shocking because we really couldn't imagine that in a territory that we could almost call European, something like this could happen to the 21st century. It gives an impetus to composers today to emotionally express how they feel about the world and this war. Between Beethoven and today's composers there can be an emotional connection and audiences can appreciate the contemporary side more and see some parallels to what composers are writing in these troubled times. Combining great works from the past with great works from the future is very interesting for me to explore and hopefully be accepted by the public.
Q: Will it be easier for women to succeed as conductors than in the past?
A: There should be equal opportunity for female conductors, and we see many talented students and already established conductors. One of our assistant conductors, Anna Rakitina, is very impressive and she is having a great career with appearances elsewhere, I am very proud of that.
Q: Coming from Latvia, which is part of the former Soviet Union, what do you think of some orchestras that shun Russian music and some Russian musicians who are not welcome because they support Putin and do not condemn not war?
A: I think if you look at any civilization, the history of any country, there is so much wonderful, great music, poetry, literature, science, but there are bad people everywhere. You would think that we would have learned from history, but it seems that is not true. Hitler, Stalin, Putin, evil is not associated with certain nations or groups of people, it is something universal. Unfortunately, in an innocent world of art and music that has nothing to do with wars, this time the evil is in a country with such a rich tradition of music, literature, etc. If someone openly and enthusiastically supports the bad regime, it cannot be supported. We must fight against evil, wherever it comes from. We are not fighting against the nation and its people, we are fighting against the leader of this terrible thing, and in this case it is Russia.
Q: What makes Tanglewood so special for you every summer?
A: It's almost like a paradise, and I feel the same as the first time. The atmosphere, the nature, the different artists, conductors, soloists, students, I have an even greater sense of belonging. It gives lots of energy, new ideas, things to think about and lots of new friendships. It is always very clear that this trip is something special for everyone.
Q: Do you find the performances here to be different from those you conduct at Symphony Hall in Boston?
A: It's so connected to nature here and many pieces make even more sense to play here than in a closed concert hall. That's why any conductor who comes here has the opportunity to present a different perspective. The individual soloists in the orchestra can be more expressive here than in Symphony Hall where everything would blend differently. We have to project, breathe and formulate the sound to the back of the lawn.
Q: How did you and the orchestra musicians achieve such a special relationship and warmth?
A: I am truly lucky to work with such a great group of wonderful human beings who have supported me and given me so much energy and confidence. In rehearsals, sometimes we don't need to speak, we communicate through certain indications, and it's an extremely pleasant feeling. You change something you didn't do yesterday and they come together. Trust on both sides has been important to me. It's always a honeymoon that doesn't end, and players love Tanglewood so much, even though it's very busy. Also, they work with students from the Tanglewood Music Center, sharing a certain energy. We take care of the future generation and pass on the traditions.