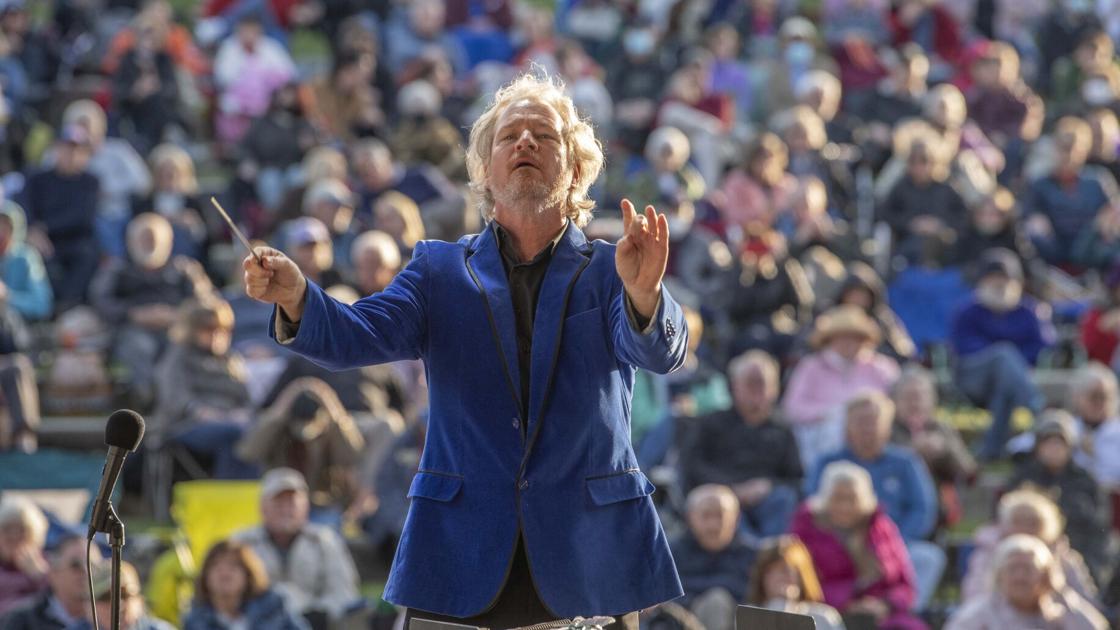 Arts & Extras: Roanoke Symphony Orchestra conductor David Stewart Wiley celebrates 25th season | The music
[ad_1]
Roanoke Symphony Orchestra 2021-22 season
August 28, 7 pm, Elmwood Park: "Symphony under the Stars" with the Southwest Virginia Ballet. Free.
October 16-17, Jefferson Center, Shaftman Performance Hall: Masterpieces, "Maestro Wiley & Friends: From Baroque to Billy Joel. Celebrating 25 Years of Wiley's RSO Leadership.
October 29, Salem Civic Center: Pops, "Sting & The Police" tribute concert with Jeans' n Classics.
November 13-14, Shaftman: Masterworks, "Wilson Plays Mozart", with pianist Terrence Wilson.
December 3, Salem Civic Center: "Holiday Pops Spectacular" with RSO Chorus, Roanoke Valley Children's Choir, tenor Brian Thorsett, trumpeter Ashley Hall and more.
December 10, Cave Spring United Methodist Church: destination concert, "Holiday Brass".
December 14, Shaftman: Handel's "Messiah" with the Roanoke Symphony Choir.
February 12-13, 2022, Shaftman: Masterworks, "Vienna Valentine".
March 6, Cave Spring UMC: Destination Concert, "Serenade to Music", the main winds of RSO play Mozart.
March 13, Shaftman: Masterworks, "Transcendent Mozart", featuring four solo singers.
April 6, Théâtre Grandin: Concert Destination, "Lights! Camera! Classics! big screen themes.
April 22, 2022, Salem Civic Center: Pops, "Sweet Caroline: Music of Neil Diamond" with guest singer Jay White.
May 7, 2022, Berglund Center, Berglund Performing Arts Theater: Masterpieces, "From the New World" by Dvorak.
June 17, 2022, Salem Civic Center: Pops, "Hotel California: A Salute to the Eagles".
Subscription packages are on sale. For more information call 343-9127 or visit https://rso.com/packages-group-tickets/.
[ad_2]