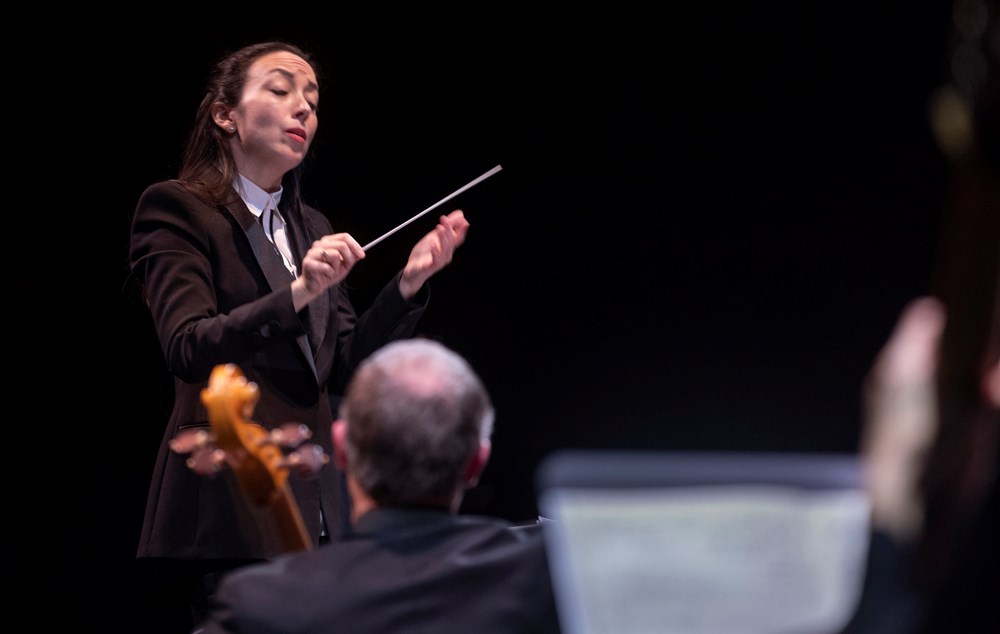 A welcome return from the Kamloops Symphony Orchestra
Gustav Mahler's Extraordinary Symphony No. 4 Had a Beautiful Message for Unexpected Circumstances
The Kamloops Symphony Orchestra returned to the stage last Saturday (March 12) after a three-month hiatus.
Gustav Mahler's extraordinary Fourth Symphony had a beautiful message for unexpected circumstances.
Rather than the choices Shakespeare gives Hamlet (To be or not to be… arrows of outrageous fortune… or opposing, etc.), Mahler seems to prefer Milton's desire (… to justify the ways of God to man) leading us in a direction of heaven.
The first through third movements of the symphony allowed expression from all sections of the orchestra and showcased the talents of the principals of the KSO. Putting sung poetry into the fourth was like saying that language and the human voice are necessary for a lasting vision of heaven. Knowing this hard-working composer is an honor.
Two guest artists joined the show. Nadège Foofat graciously contributed her talents as a conductor to replace our beloved Dina Gilbert, who is on sick leave.
Soprano Kimmy McLaren was spellbinding in her two appearances. The beautifully proportioned lapis blue dress was a bonus.
About Chausson's beautiful song — its dreamy feel was a complement to Mahler's fourth, and as such could have worked well as an ending. It's a disappointment that this concert (and those to follow) are in person only.
The KSO will compensate for several unforeseen events from the past with three concerts in April.
In Luminous Voices on April 16, conductor emeritus Bruce Dunn will wave his baton over the orchestra he first commissioned in 1990. The KSO Choir joins him at Oasis Church of Aberdeen to present Verdi's Requiem.
Iskwé and the KSO are at the Sagebrush Theater on April 21, while Beethoven and Tabla are in theaters at the Sagebrush on April 23.
Tickets are available online at kamloopslive.com.