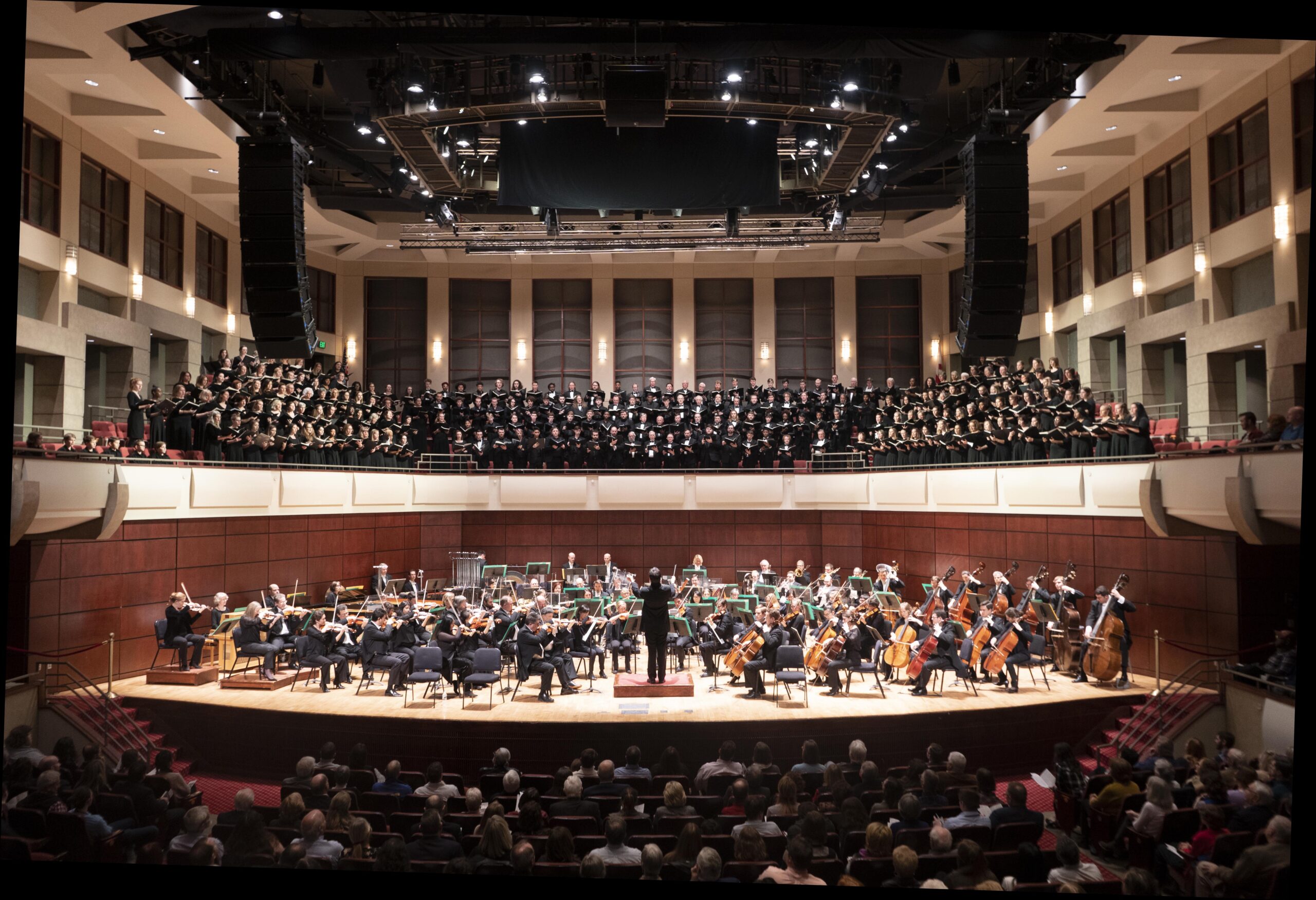 4 Common Misconceptions About the Alabama Symphony Orchestra
The Alabama Symphony Orchestra began with a group of volunteer musicians in 1921. Over the past 100 years, a small group of volunteers has grown into the state's only full-time professional orchestra.
In addition to the 54 talented musicians (saxophonists, flautists, harpists, trombonists, etc.) who give life to the Alabama Symphony Orchestra, the ensemble is often accompanied by the ASO Chorus.
The orchestra plans to celebrate its 100th anniversary with special "Century in Symphony" events throughout the year. So if you've never seen the orchestra perform live, now is a great time to tick them off your list of things to do in Birmingham or Alabama.
For those who feel like they're not the "symphony type," we're here to dispel four common misconceptions about going to see the symphony.
It's only for people who listen to classical music.
While classical music lovers will certainly love the symphony, they aren't the only ones who can enjoy the show. Even if you don't regularly listen to classical music, you may find that you recognize more songs than you think because classical pieces are often featured in commercials, movies, and television.
However, the ASO also performs music that goes far beyond the classical genre. Super POPs! The series, for example, has included performances based on music from The Beatles, Broadway, Christmas, and more.
My kids won't like it.
The Symphony can be a fun outing for the whole family, including kids! A symphony performance provides a unique cultural experience that can help instill an appreciation for live music at a young age, leading to a lifelong love of the arts.
If you're worried that just listening won't capture your child's attention, the Harry Potter and the Prisoner of Azkaban concert on April 9 and 10 this year is a great transition into a full-fledged symphonic performance. The special event includes a screening of the beloved film on the big screen with the ASO accompanying the legendary score.
Past kid-friendly performances have also featured songs from Disney movie classics like Beauty and the Beast, The Little Mermaid, and more.
I have nothing to wear !
No tuxedo or dress is required to attend the symphony. The ASO has no dress code, which means you should wear whatever feels most comfortable to you, whether that's a cocktail dress and heels or jeans and a t-shirt.
The concert will be far too long.
If you don't feel ready to dive into a Masterworks concert, which typically features longer works by classical musicians like Beethoven, Bach, and Handel, there are several other types of performances that are shorter and perfect for beginners.
A SuperPOPS holiday or movie soundtrack! Performance is a great way to start. And don't forget that most shows have a 20-minute intermission, so you'll have plenty of time to stretch your legs, grab a snack or drink, and then head back to enjoy the rest of the show.
Upcoming concerts:
Ready to see what the Alabama Symphony Orchestra is all about? Here are some upcoming events and performances to get you started on your journey to becoming a "symphonic person."
Great POP! Harry Potter and the Prisoner of Azkaban in concert
What: Projection of Harry Potter and the Prisoner of Azkaban accompanied by the ASO performing the score live.
When: Saturday April 9 at 7 p.m. and Sunday April 10 at 2:30 p.m.
Or: BJCC Concert Hall
Tickets: $25
A century of Symphony Tap takeover
What: Unveiling of a brand new Trim Tab beer commemorating ASO's 100th anniversary, plus pop-up performances by musicians from ASO, Alabama Ballet, Birmingham Opera, Red Mountain Theater and more.
When: Thursday April 14 from 5 p.m. to 8 p.m.
Or: Trim Tab Brewing
Tickets: $20
Mozart's 40th Symphony and Brahms' First Piano Concerto
What: Masterpiece performance featuring iconic melodies from Mozart's 40th Symphony, plus Steven Spooner performing Brahms' Piano Concerto alongside the full orchestra.
When: Friday May 6 at 7 p.m. and Saturday May 7 at 7 p.m.
Or: Alys Stephens Center at UAB – Jemison Concert Hall
Tickets: On sale soon !
A century in symphony
What: Free performances over Memorial Day weekend with three themes: Fireworks Spectacular, A Midsummer Night's Dream & More and Family Fun Day
When: Friday May 27 at 8 p.m.; Saturday May 28 at 8 p.m.; and Sunday May 29 at 6 p.m.
Or: railway park
Tickets: Free
(Courtesy of SoulGrown)